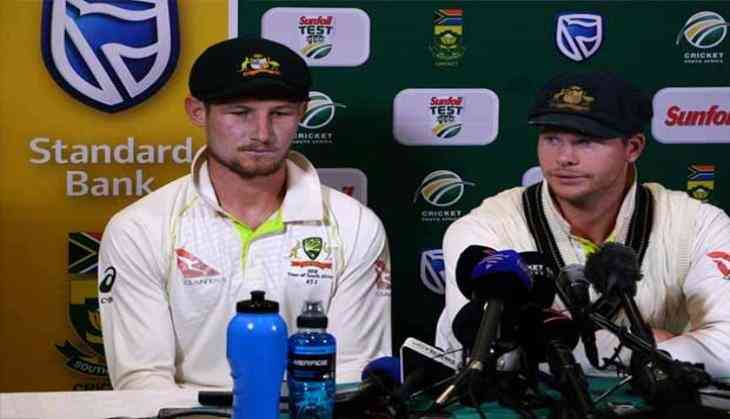 The game of cricket is otherwise known as the Gentlemen's sport but sometimes there happen such incidents that make the game hide its face with shame. The recent misdeed undertaken by the Australian team players including the captain Steve Smith, David Warner and Cameron Bancroft while playing against South Africa in Capetown has brought the cricket fraternity to condemn the incidence as one of the most shameful acts in the recent cricketing history.
The crime has taken away the captaincy of the Australian skipper Steve Smith away. Here are a few points that will help you understand what ball tampering actually is:
What is ball tampering?
According to ICC rulebooks, any sort of activities performed upon the ball, either by the bowler himself or one of the fielders, to change the nature of the ball come under Ball tampering. This includes the application of any kind of ball gel, lip balm, tape, polish or any other thing that could possibly tamper the nature of the ball. Doing any of these things may lead to extra-swing or bounce in the ball, it can even alter the speed of the ball.
Unknown of the fact of tampering, the batsman has a tough time due to the changes made.
The Rules are defined under:
The rulebook of cricket lists rule no. 42 that talks in all the lengths and breadths of the ball-tampering. The subsection of the rule contains the rule as well as the punishment for the crime of tampering the ball. According to the rules, in case the Umpire on the ground feels that some sort of tampering has been done. He immediately brings this to the notice of the concerned captain and also details the match referee of the incidence. Subsequent actions may lead to suspension or prohibition on the player.