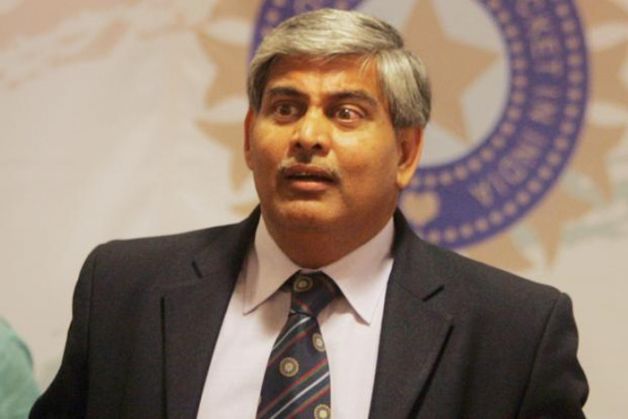 The fate of the two suspended IPL franchises, PepsiCo's plea to withdraw as IPL sponsor and fixing the date of next Annual General Meeting (AGM) will top the agenda when the BCCI's all-powerful working committee meets on 18 October.
The meeting was originally scheduled earlier in August but was adjourned sine die after deciding to seek the opinion of the Supreme Court on whether N Srinivasan could attend the BCCI meetings as the authorised representative of Tamil Nadu Cricket Association in view of the conflict of interest issue.
Sunday's reconvened has plenty to ponder over, the most crucial issue being the fate of Chennai Super Kings and Rajasthan Royals -- the two franchises suspended in the wake of Justice RM Lodha committee's report on the 2013 IPL spot-fixing scandal.
However, in what would come as a relief for them, BCCI members may not push for their termination when the Working Committee meeting chaired by newly-appointed President Shashank Manohar takes place on 18 October.
The IPL Working Group had suggested fresh bidding for two new teams to make it an eight-team IPL which is a must from the perspective of broadcasters and sponsors.
It was also suggested that after CSK and RR complete their two-year suspension period, they will be re-inducted into the cash-rich league to make it a 10-team affair.
It will be the final working committee meeting where the annual accounts will be passed and the date of the Annual General Meeting will also be decided.
BCCI president Manohar has already said that the board would not be vindictive towards any of its member.
After BCCI president's declaration, Srinivasan withdrew the perjury case filed against secretary Anurag Thakur while the Board is still represented at the ICC Board meetings by the Tamil Nadu strongman.
Also on the agenda would be finding a new sponsor for the IPL after PepsiCo expressed its desire to end the association, reportedly owing to the disrepute brought to the game following the IPL scandal. The BCCI will try to have negotiations with the company and persuade them to continue.
Manohar, who was elected last Sunday unanimously as the new president at the Board SGM after the sudden demise of incumbent Jagmohan Dalmiya on September 20, is also expected to tell the members in detail about the slew of reforms he had announced at the media conference soon after being anointed as the new chief.
Manohar had announced setting up of an Ombudsman or Ethics Officer, among many other things, with a view to clean up the Board and make its working transparent in public domain.
The incident of bottle throwing by a section of the irate crowd at Cuttack during the second India-South Africa T20 International is also expected to come up for discussion.
Manohar has already asked for a full report of the incident from the Odisha Cricket Association.
-PTI