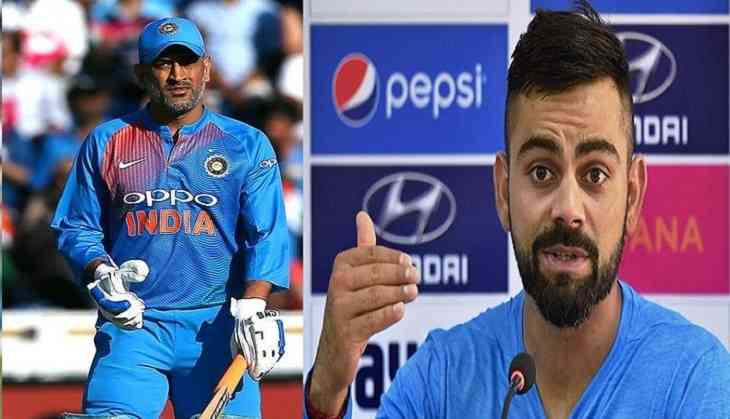 Virat Kohli's brigade will aim to clinch a series win with a victory in the third and final ODI at Headingly in Leeds on Tuesday.
Fresh from big defeat in second ODI at Lord's in London by 86 runs questioned the Indian batting line up in the middle order.
After Indian skipper Virat Kohli now the batting coach Sanjay Bangar has came to rescued MS Dhoni's performance in the second ODI game at Lords in London.
As reported in Deccan Chronicle Bangar cited that "With the combination we are playing, we do not have the depth at numbers 8, 9 or 10 (the lower order), and when you lose couple of wickets, it becomes really difficult to bat with that sort of freedom. Due credit to the England bowlers, they didn't allow us to score any boundaries in that period and that was the reason the run rate kept climbing up."
"He was just hoping someone would bat with him and we were just hoping that he could bat till the 40th over and take the bowlers on. But, every time he looked to do that, we lost wickets - first there was Raina and then Hardik (Pandya), and then there was no batting to follow for him to do the usual stuff he does," he added.
MS Dhoni criticised by the Indian supporters at the 'Home of Cricket' for his slow batting result of this England beat India by 86 runs in the second ODI at Lord's.
Dhoni scored 37 runs from 59 balls at Lord's when spectators were hoping from Dhoni to show cast some terrfic shot. Virat Kohli led Indian cricket team could only manage 236 in 50 overs after England posted 322 runs with seven wickets down.
As reported in The Hindu Kohli cited at the post-match presentation ceremony that "This thing comes up again and again when he's not able to play the way he does,"
Also Read: This is the reason why Dinesh Karthik will replace Suresh Raina in the final clash against England at Leeds
Virat Kohli rescued MS Dhoni and said "It's unfortunate that people jump to conclusions quickly. When he does well, people call him the best finisher ever, and when things do not go well, people pounce on him,"
"Moeen and Rashid are both quality bowlers in this format and sensed we couldn't take risks. They created pressure in the middle overs. If it was one down we could have attacked a bit more," Kohli said.
"The idea was to take the innings deep. He has the experience but sometimes it doesn't come off. We totally believe in him and the ability of all the players," the Virat Kohli said.