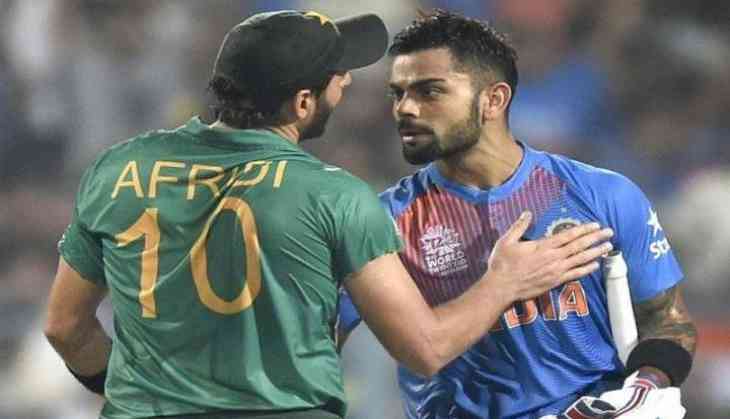 After deadly attack in Kashmir's Pulwama which killed at least 40 CRPF personnel on Thursday, Cricket Club of India has suggested BCCI that India should not play against Pakistan in the upcoming World Cup 2019.
CCI's Secretary Suresh Bafna has said that Pakistan PM Imran Khan has not come out cleanly upon the blast in the valley and hence, they are certainly at fault somehwere, to which they are hiding very smartly.
Suresh said, "We condemn the terror activities carried out against our army and CRPF personnel. Though CCI is a sporting association but nation comes first even before sports."
This years World Cup is scheduled to take place in England and Wales between May 30 to July 14 and India is bound to play Pakistan on June 16 at Old Trafford.
Suresh, who along with CCI, pioneered in covering the portrait of Pakistan PM and former Captain Imran Khan from one of its restaurants in protest over the incident, said "He (Imran Khan) should respond. He is the Prime Minister and if he believes that Pakistan has no role to play in the attack then why is he not coming out openly. He should come out openly. People should know the truth. He is not coming out openly which means that there are Stains in their folds."
Earlier, CCI President Premal Udani detailing about the covering of portrait said that the club was protesting against the coward act carried out by Pakistan. It was under Imran Khan's captaincy that Pakistan had won the World Cup in 1992.
Also read: J&K administration withdraws security cover of 5 Separatists leader after Pulwama attack