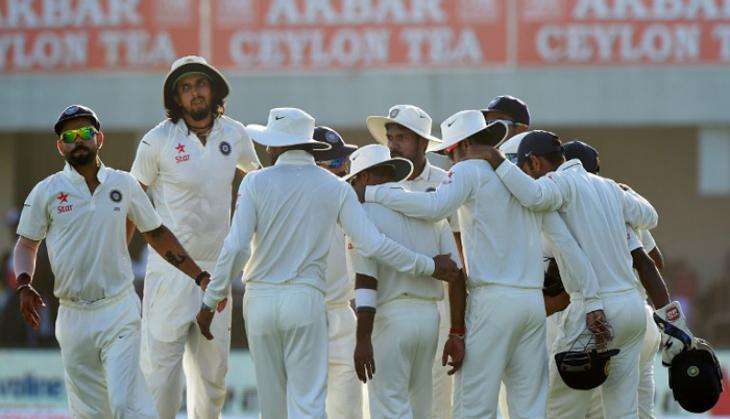 West Indies vice-captain Kraigg Brathwaite has admitted that his side will face an uphill task against overwhelming favourites India and insisted that the hosts will need to produce an all-round performance to begin the four-match Test series on a winning note.
The 23-year-old opener observed that his side's batsmen need to be perseverant on sluggish surfaces while bowlers need to be disciplined in terms of line and length to maintain stranglehold over the Virat Kohli-led side in the opening Test starting at the Vivian Richards Cricket Ground on 21 July.
"I think the main thing with these pitches in the Caribbean is patience and I think once we carry that both facing their pacers and spinners we will make some big targets. You know it's important for that first innings total," Brathwaite was quoted as saying by the WICB website.
"Will need that 300 and above and once we do that we put ourselves in a good position to go forward in the game positively. Looking at their batting again it's not going to be easy but we are accustomed to these conditions so we know once we get our lengths right and we bowl to some specific field. We will be good," he said.
Brathwaite, however, said he was satisfied with the performance of bowlers and batsmen during the camp session in Barbados last weekend. He said, "The bowlers got some good spells and the batsmen got some good spells from the bowlers and the assistant bowlers that came and help
"Also I think the guys are looking well coming from that camp. I think we are ready for this series."
The opener also stated his primary motive will be to provide a solid foundation for his side so that middle order batsmen can capitalise on it to post big totals.