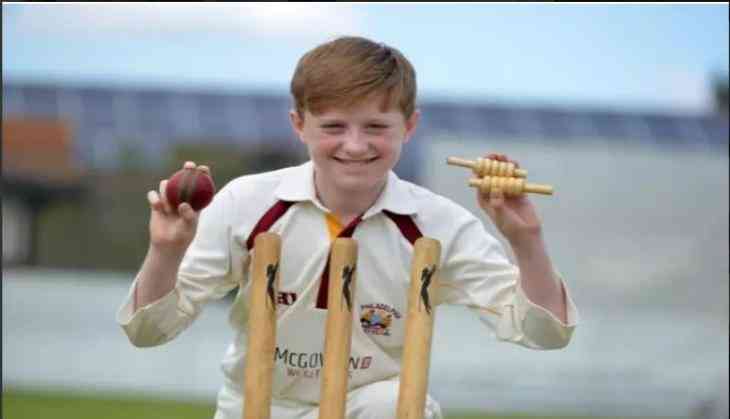 13-year-old Luke Robinson bags six wickets in an over! (Twitter)
Luke Robinson, a 13-year-old English schoolboy cricketer, produced a perfect over as he bagged six wickets in six balls, all of which were clean bowled.
Robinson achieved the feat for Philadelphia Cricket Club's Under-13s in a cup game at Langley Park, near Durham City.
Interestingly, Luke's family was all on the crease to witness his remarkable match-winning performance.
While his father Stephen was umpiring at the bowler's end at the time, the schoolboy's mother Helen was scoring the match.
Luke's younger brother Matthew was fielding in the match while his grandfather Glenn was watching from the boundary.
Stephen, who plays for the senior side, admitted that it was a surreal experience.
"It was surreal. I have been playing for 30 years and have taken hat-tricks but never anything like this. Time stood still and I thought, 'is this really happening?," Sport24 quoted Stephen as saying.
According to reports, the club officials are now finding out that if the record has ever been achieved in its 149-year history.
-ANI