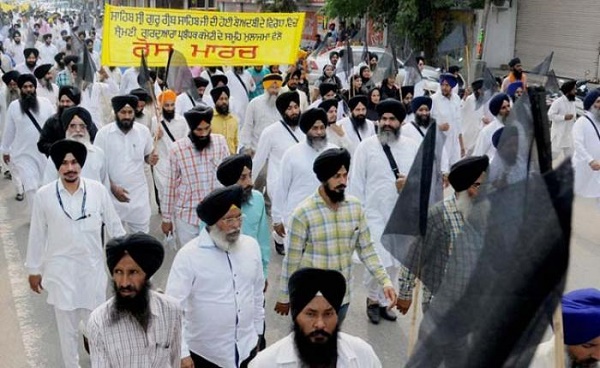 As tension escalates in Punjab over a rising number of incidents of desecration of the holy book of the Sikhs, the Punjab police has claimed that they have concrete evidence of foreign funding in the incidents.
There have been seven such incidents of sacrilege in the state in the last few weeks. While the police had earlier termed these as isolated attempts, Additional Director General of police, IPS Sahota has informed the media that all these incidents of desecration seem to be interconnected.
IPS Sahota said that the police has unearthed the track used in foreign funding for carrying out these activities that were aimed at disturbing peace and harmony in the state.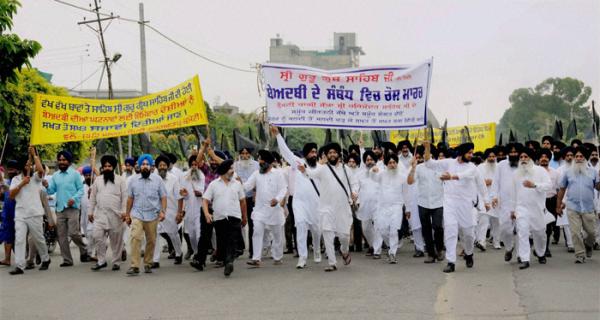 Pages of the holy book, the Sri Guru Granth Sahib, were recovered from Bargari on October 12. The incident sparked violent protests which lead to two deaths. On 19 October, Sikh groups blocked highways across the state, demanding action against those responsible for desecrating scriptures.
Despite protests, 157 pages of the holy book were found in Gurusar village of Bathinda district on 20 October. Paramilitary forces were then deployed to Jalandhar, Ludhiana, Amritsar and Tarn Taran to maintain peace.
The state police has apprehended a number of people in connection with the incidents. The police claims it has solved five of the seven cases of desecration.
The revelation by the Punjab police comes on the heels of reports that the Pakistan ISI may be involved in these incidents.
According to an NDTV report, central intelligence agencies had already warned the authorities about the Pakistan ISI's plan to create a troublesome situation in Punjab.
The report states that letters were sent out to district police officers in Punjab, warning them of attempts by the ISI to send terrorists in the state masquerading as Sikhs.