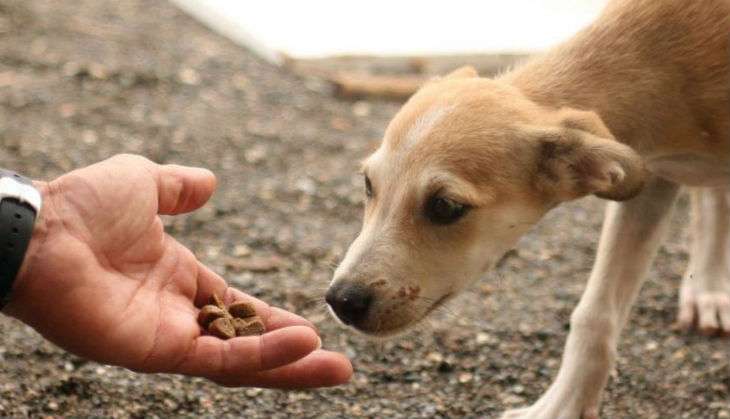 Taking a huge step in terms of putting an end to cruelty towards animals, TripAdvisor has set an extraordinary example. The travel site has announced it will stop selling tickets for brutal wildlife activities.
According to a press release released by the company, this decision has come less than six months after World Animal Protection launched a petition urging action against such activities.
"Over 558,000 supporters across the world called upon TripAdvisor to stop profiting from the sale of tickets to cruel wildlife tourist attractions," added the release.
World Animal Protection aims at building a global movement so that the agenda of wildlife protection can be made a global phenomenon. Reduction of cruel animal entertainment attractions is a basic agendas of the organisation.
The organisation has listed elephant rides as one of the world's cruellest forms of wildlife tourist entertainment and TripAdvisor will now stop selling tickets for the same.
As per data revealed by the World Animal Protection (WAP), "Baby elephants are often taken from their mothers when young, beaten, and tortured with physical and psychological abuse during training to make them submissive enough to spend the rest of their long lives chained and giving rides to tourists."
WAP has been engaging with travel industries globally seeking companies' commitment to not send their customers to venues where activities like riding elephants, taking selfies with tigers and lion cubs are available.
"Over 100 global travel companies have already agreed to no longer offer visits to venues with elephant rides and shows in any of their markets. Among these are popular brands from across the world, like Contiki, Kuoni Travel UK, Intrepid and TUI," an excerpt of the release read.
Highlighting the step taken by TripAdvisor, the press release added, "This is the latest breakthrough for the charity's Wildlife - Not Entertainers campaign. The charity first campaigned against cruel wildlife entertainment in 1991 and has ended bear dancing in Greece, Turkey and India. Today's announcement by TripAdvisor is a significant step towards ending elephant rides, tiger selfies, swimming with dolphins and other forms of cruel tourist entertainment."
Working alongside TripAdvisor, WAP is set to launch a new education portal linked to every animal attraction listing on the website. The portal will focus at educating tourists "about the cruelties wild animals face for tourism entertainment".
Gajender K Sharma, Country Director at World Animal Protection in India, said: "We congratulate TripAdvisor on taking this important step towards ending the cruel wildlife tourism entertainment industry - it's also a great result for over half a million World Animal Protection supporters who took action with us to stop the travel site from profiting on sales of elephant rides, tiger selfies and other cruel wildlife tourist interactions.
"We're happy to be a part of their new initiative to help raise awareness among TripAdvisor users about these abuses and we will work with and continue to steer the company until all sales of cruel wildlife entertainment has been removed and their users know about every cruel wildlife attraction. Once people know the truth about these wildlife abuses they will choose to stay away because they love animals."
While TripAdvisor has blocked some of the activities, people will still be able to book certain venues that involve cruel entertainment attraction via TripAdvisor.
"We hope it will only be a matter of time before TripAdvisor will also come to realize that it has to end sales to all cruel wildlife attractions such as SeaWorld where the animals endure a lifetime of abuse and highly stressful training to perform. Until then we will provide the best education we can on TripAdvisor's website to steer people away from cruel venues like these," added Gajender Sharma.