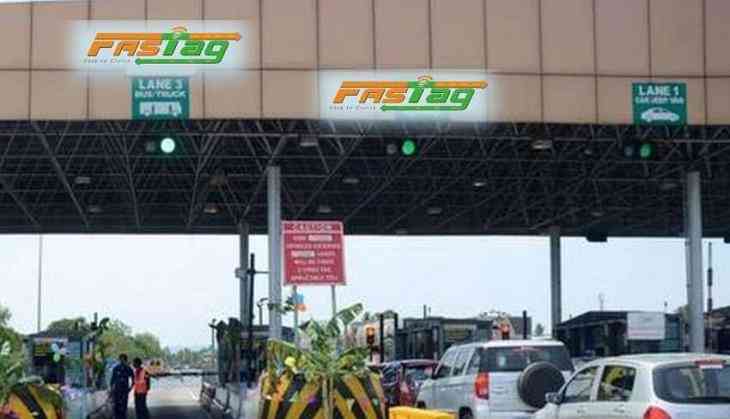 If you want to buy a FASTag for your vehicle and don't know how to purchase or recharge it? Then, we will tell you some easy steps that will help you in solving your problem.
From December 1, FASTag is mandatory for all vehicles like cars, jeeps, vans, buses, trucks and off-road vehicles (commercial and private), passing through toll booths on national highways, to pay toll using FASTag. People who will be caught without having FASTag will have to pay twice the toll fees at toll plazas across the country.
By using FASTag, traveler won't need to carry cash for toll fee as this new initiative started by the National Payment Corporation of India (NPCI) under the guidelines of the National Highways Authority of India and Indian Highways Management Co. Ltd is completely hassle-free at a toll booth.
How do FASTag works?
It is a prepaid rechargeable tag just like a sticker containing an embedded chip and antenna. This will be affixed on a vehicle's windscreen and it would not stop you at the toll booth for the tax. The FASTag employs radio-frequency identification (RFID) technology that will help to recognize the vehicle that is passing through the toll. The chip will help in knowing the details like vehicle class and the status of the tag.
A FASTag will be connected to the owner's bank account or wallet to enable the automatic deduction of charges.
Here's how to buy FASTag:
FASTags will be issued by 22 certified banks through various channels such as Point-of-Sale (POS) terminals at National Highway toll plazas and select bank branches. The FASTag can also be recharge through Amazon and mobile wallets like Paytm.
Today we will tell you how to purchase FASTag from HDFC Bank:
HDFC is giving a FASTag through which people can make toll payment at over 400 toll plazas in the nation.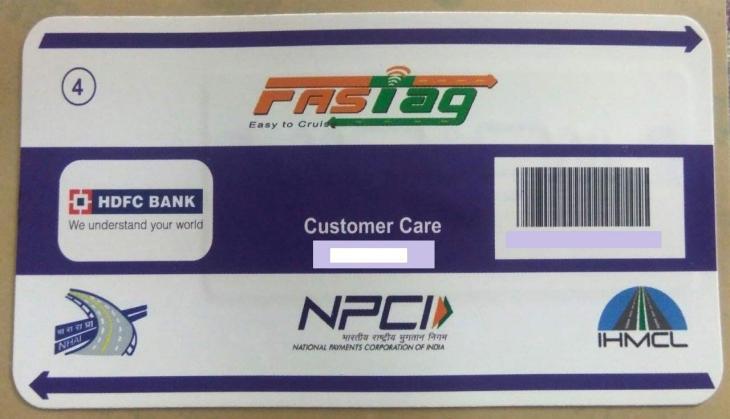 Know how HDFC Bank FASTag works:
On passing through the FASTag lane, the RFID readers installed at toll plaza will scan the tag affixed on your vehicle's windscreen and the toll tax will be deducted automatically from their prepaid account linked to the FASTag.
If you want to purchase HDFC FASTag via offline mode, then here are some instructions:
You have to visit HDFC Bank's authorized agent sales officer or Point of Sales (POS) locations to link FASTages with an account. One has to carry a copy of the Know-your-customer (KYC) documents along with the original documents.
Documents required while offline mode: Registration certificate of your car A valid driving license, PAN Card, Aadhaar Card as identification proof and also for address proof of vehicle's owner, including a passport-size photograph. Once you complete your all documentation process then the bank will provide a FASTag which you need to affix on your car's windscreen. Don't forget to take your vehicle to the bank to affix the FASTag.
Here's how to buy FASTag through online mode:
To purchase the FASTag from HDFC bank, one has to pay Rs 400 to buy it online mode.
1. Visit the official website of HDFC Bank at https://www.hdfcbank.com/.
2. Click on apply now
3. Click on 'yes' if you have an HDFC Bank savings account or else, select 'No'.
4. Enter your 'Customer ID' (username) and then, you have to click on the 'Send Verification Code'.
5. After details submission, the user will receive a verification code on the registered mobile number.
6. Then, select the type of vehicle (commercial car or private car), then verify your details
7. Click on next button
8. Enter your vehicle number and select the 'Vehicle Type'
9. Upload the required documents
10. Enter the amount you need to load in your prepaid wallet.
11. After complete submission, review you form
12. Click on Submit
Know charges for buying FASTag from HDFC bank:
HDFC will charge Rs 400 to buy FASTag. The amount includes:
Rs 100 for FASTag issuance fees (including all applicable taxes).
Rs 200 for Refundable Security Deposit
Rs 100 for first recharge amount in the wallet when the wallet is been created
Here's how users can recharge HDFC FASTag:
Users can recharge FASTag by making payments through cheque or online through credit card/debit card/NEFT/RTGS or through NEFT. Notably, the FASTag account can be charged up to Rs 1 lakh for KYC-compliant customers.
Charging HDFC FASTag through bank website, a convenience fee will also be levied.
1. Log in to the customer Net banking portal using your username and password.
2. Click on 'road user center' shown on the page
3. Click on payment and the top-up option
4. Select the recharge tab
5. Select the wallet ID that needs to be recharged
6. Enter the amount that you need to recharge your prepaid wallet
7. Select the payment mode
8. Click on continue
9. Select your bank from the list
10. Click on continue
11. Enter your login credentials for your bank account.
12. Complete the transaction process
Note: The validity of the FASTag is for 5 years. To know more details about HDFC FASTag, contact the customer care by dialing number: 1800 120 1243.
Also Read: This is how FASTag will save you from paying cash at toll plaza; know how to buy