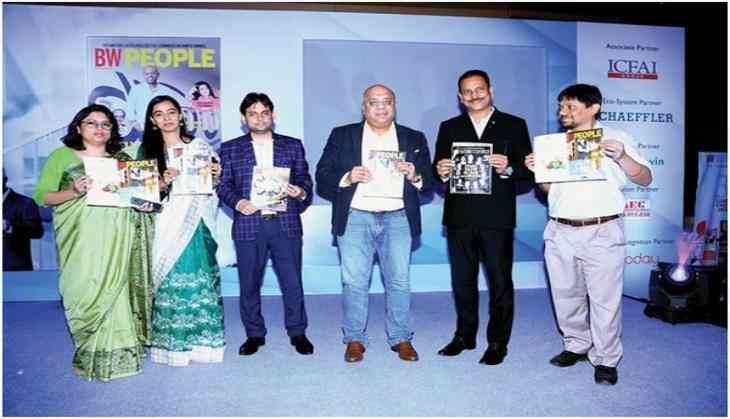 Rajiv Pratap Rudy's ministry working for Industrial Training Institutes (ANI)
Union Minister of Skill Development and Entrepreneurship, Rajiv Pratap Rudy said his ministry is working towards getting AICTE recognition for Industrial Training Institutes (ITIs) trained technicians. The Minister was speaking at the BW Businessworld's HR Conclave, organised the media house to launch their latest magazine.
Rudy, while addressing the audience at Le Meridian, New Delhi said, "That the initiative is significant as ITIs in future will generate employable engineers and the course will become highly aspirational."
All India Council for Technical Education (AICTE) is a statutory body and a national-level council for technical education, under Department of Higher Education, Ministry of Human Resource Development. The body approves the engineering colleges and controls the quality of technical education imparted.
"Today, 2.3 million skilled workforce comes out of it isin India and we don't really see them as skilled and give them any respect. My ministry will ensure that ten years from now, students crave and aspire to be a part of ITI's in India. We are planning to create a National Board for students who pass ITI's so that they can also give exams at par with students from ICSE and CBSE board," he said.
BW Businessworld launched its community magazine, BW People. BW People provides insightful trends from the ecosystem of human resource (HR) community and celebrates thought leaders and community builders from the domain. The inaugural edition of the magazine features interviews of the popular chief executive officers, corporate HRs and global HR heads.
An exclusive interview with Minister of Skill Development and Entrepreneurship, Rajiv Pratap Rudy and popular Indian corporate, Adi Godrej also features in the latest issue of the magazine.
BW Communities is an array of business news websites and magazines targeted towards niche communities and readers across various industries. The community includes initiatives such as BW Smartcities, BW Hotelier, BW CIO World and BW Disrupt.
"BW People aims at providing interesting and insightful content over people governing practices at the workplace, domestic and global news in human resource industry and leadership lessons from well-known CEOs, mostly known for their turnaround stories," said Himani Chandna, Editorial Lead at BW People.
"The idea behind BW People is to connect the domestic and global HR fraternity through a common thread and taking the knowledge partnership to the next level," added Jeet Sharma, Chief Corporate Strategy and Business Head, BW Businessworld.
-ANI