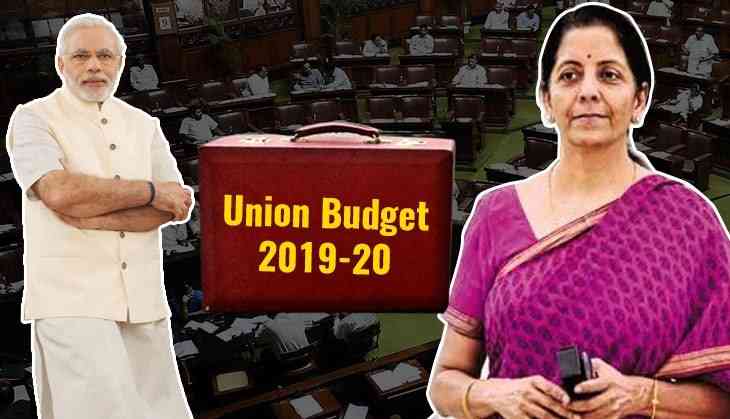 Finance Minister Nirmala Sitharaman will present the Union Budget 2019-20 in the Lok Sabha on 5th July. It will be the first budget of Prime Minister Narendra Modi-leg government after gaining a massive victory in the Lok Sabha Election 2019.
A budget is the roadmap of the government in which government's finances details like expenditure, growth, projections, revenue and its fiscal position are mentioned.
However, the government had already presented its interim budget in February 2019 ahead of the LS polls, which were begin from 11th April and concluded in May 2019.
The interim budget for the 2019-20 was presented by the Finance Minister Piyush Goyal on 1st February.
Meanwhile, from June 17th, the first session of Parliament or the 17th Lok Sabha begins.
Before Modi-led government presents its first budget, let's have a look at some interesting and lesser facts related to union Budget.
1. Former Finance Minister Morarji Desai has presented maximum budgets for 10 times, which is the highest number of a Budget presentation by any Finance Minister.
2. Till 1999, the Union budget was announced at 5 pm on the last working day of February.
3. It was former Finance Minister Yashwant Sinha who changed the timings of budget presentation. After 1999, the budget has been presenting at 11 am.
4. After FM Morarji Desai, the finance minister who has presented 9 budgets is P Chidambaram while Pranab Mukherjee presented 8 budgets in Lok Sabha.
5. The first Union Budget of Independent India was presented on 26th November 1947 by Shanmukham Chetty.
6. John Mathai presented the first budget of the Republic of India on 29th February 1950.
7. It was Arun Jaitley, the former Finance Minister who changed the tradition of presenting a budget on the last working day of February. Since 2017, the Union Budget was presented on 1st February.
8. Also, Railway Budget was not included in the Union Budget till 2016. From 2017, Railway budget was also presented along with the Union Budget.
9. Ahead of the budget session, a customary 'halwa' ceremony is performed in which sweet dish is prepared for the officers and staff.
10. As soon as Budget documents get printed, officials remain isolated until the Budget is not presented in the Lok Sabha.
Also Read: Don't bother about numbers, every word you speak is valuable: PM Modi tells Opposition