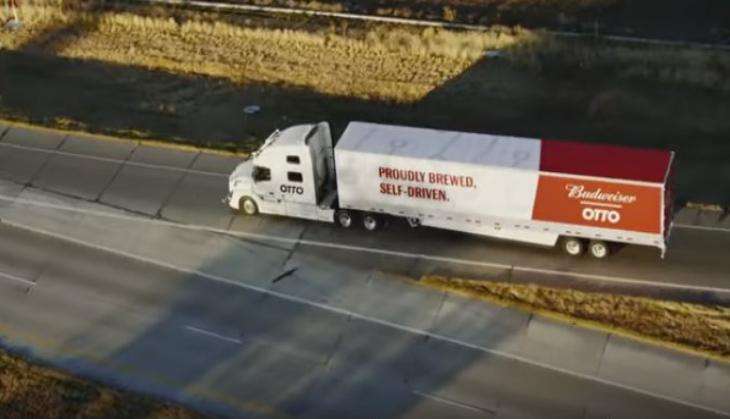 In a first, Budweiser delivered 50,000 cans of Budweiser beer in Colorado Springs on 20 October by a self-driven truck. The company set its truck out with a sophisticated computer system which would control the truck on the road.
The Volvo truck, equipped with technology developed by Otto, made the 120-mile journey for its first commerial delivery. Otto, a startup, was acquired by Uber in August.
Unlike Tesla's auto-pilot self-driving cars, Otto's tech lets drivers get out from behind the wheel altogether.
According to a report in Washington Post, industry critics have predicted that self-driving cars would take over or rather transform businesses like trucking and mining before taking over the consumer market. This estimation could mean big business for companies like Otto because nearly 70 % of all freight in the US is delivered via trucks, according to American Trucking Associations.
The trade group also estimated that a major labour shortfall could leave some 1,75,000 trucker jobs unfilled by 2024.