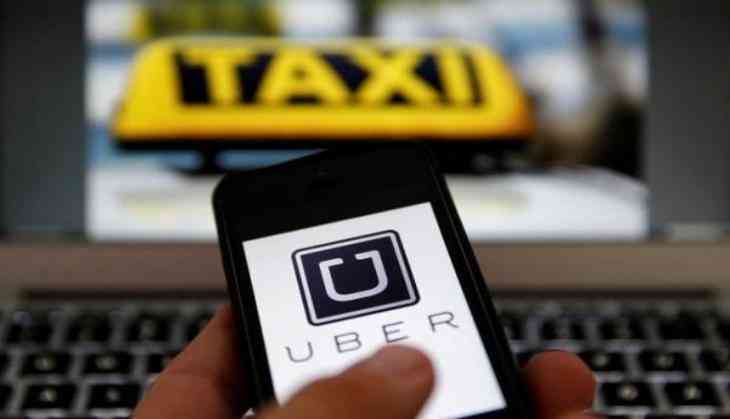 App-based cab aggregator Uber has closed a deal with Japanese multinational telecommunications corporate SoftBank, commissioning the sale of a significant portion of its stakes to the latter, in a bid to implement modifications in management and go public in two years.

As part of the deal, a consortium of investors led by SoftBank is slated to buy at least 14 per cent of Uber through a combination of new and existing stock. SoftBank also plans to buy about USD 1 billion of fresh stock at Uber's current valuation of about USD 68.5 billion.

During the purchase, a price will be set for the existing Uber shares. If investors are reluctant to sell and SoftBank cannot hit its threshold of 14 per cent ownership of Uber, they are permitted to withdraw the deal.

"We've entered into an agreement with a consortium led by SoftBank and Dragoneer on a potential investment. We believe this agreement is a strong vote of confidence in Uber's long-term potential. Upon closing, it will help fuel our investments in technology and our continued expansion at home and abroad, while strengthening our corporate governance," said Matt Kallman, an Uber spokesman, as quoted by the New York Times.

SoftBank, who owns a portion of Ola, India's app-based transport provider, plans to purchase the Uber shares along with other investors. Reports suggest that the Japanese conglomerate will gain two Uber board seats as part of the investment.

The agreement comes in the wake of a board meeting, in which directors voted to move forward with an investment from SoftBank. As part of the deal, Uber's board agreed to major governance changes, including curbing the powers vested in former CEO Travis Kalanick, on account of his position on the company's board.

For the unversed, Travis was allegedly forced to step down from his position following severe backlash from the company's shareholders. The company had reportedly faced a string of revolts from the shareholders, few of which demanded Kalanick's resignation.

In August, putting an end to months of retrospection over finding a successor to Kalanick, Uber chose former Expedia CEO Dara Khosrowshahi to take charge as its new chief. While the Board was reportedly in favour of Hewlett Packard Enterprise Chief Meg Whitman taking over, they finally decided on Khosrowshahi for the position of CEO.

However, in a move to retain the powers that come with his position, Kalanick, in September, named two new members to the company's Board of Directors, thus paving the way for them to gain voting rights in the million-dollar firm.

Kalanick announced the appointment of Ursula Burns, former CEO and Chairwoman of Xerox, and John Thain, who has served as CEO of CIT Group, Merrill Lynch and the New York Stock Exchange.
-ANI