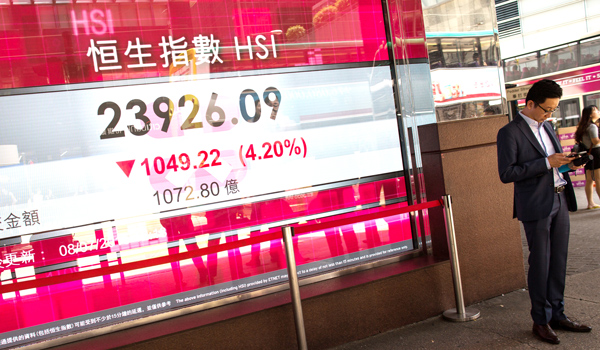 Nifty also slipped below the 7,700 level on across-the-board selling.
BSE index fell by more than 400 points on 7 January on the back of weak global cues - including depreciating Yuan value and china\'s halting of trading.
Indian markets fell to four-month lows in late morning deals as the benchmark BSE Sensex fell by more than 400 points to crack below the 25,000-level as selling pressure intensified after trading in Chinese shares was suspended for the second time this week.
The broader Nifty also slipped below the 7,700 level on across-the-board selling.
In addition, weakness in the rupee against the American currency too weighed on the sentiment.
Trading stopped in China amidst fears:
In overseas markets, trading in mainland China was suspended for the rest of the day after the CSI300 index tumbled more than 7 per cent in early trade, triggering the market's circuit-breaker for a second time this week.
China's central bank again surprised markets by setting onshore yuan's value lower to the US dollar - sending the domestic stock markets tumbling.
For the second time this week, Chinese stock markets shut early after its circuit breaking mechanism was breached within the first 30 minutes of trading.
This triggered a sharp fall in the Shanghai Composite index by 7 per cent.
Indian markets on a free fall:
Persistent foreign capital outflows also affected the market sentiment. Foreign investors sold shares worth Rs 242.48 crore on Wednesday as per provisional data.
The Sensex resumed lower at 25,224.70 and dropped further to 24,991.24 in early trade. After a small recovery, it was trading at 25,011.87, down 394.46 points or 1.55 per cent.
The NSE 50-share Nifty also fell by 126.05 points or 1.63 per cent to 7,614.95 at 11 a.m.
Sector-wise breakdown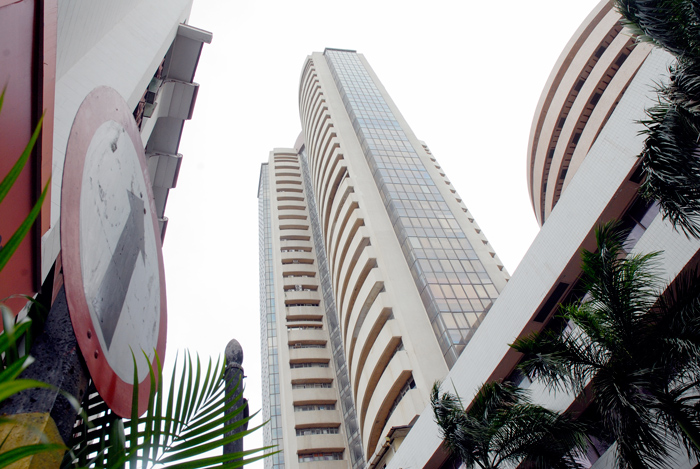 All the sectoral indices led by metal, capital goods and auto were trading in the negative zone with losses up to 3.12 per cent.
Major losers were ONGC (4.34 per cent), Maruti (3.97 per cent), Tata Motors (3.91 per cent), M&M (3.74 per cent), BHEL (3.51 per cent) and Tata Steel (3.43 per cent).
Brokers said sentiment remained weak as investors indulged in offloading positions, tracking a weak trend overseas on a slew of negative factors, including crude oil slumping to multi-year lows.
China's markets and Saudi's oil price reduction creates paranoia: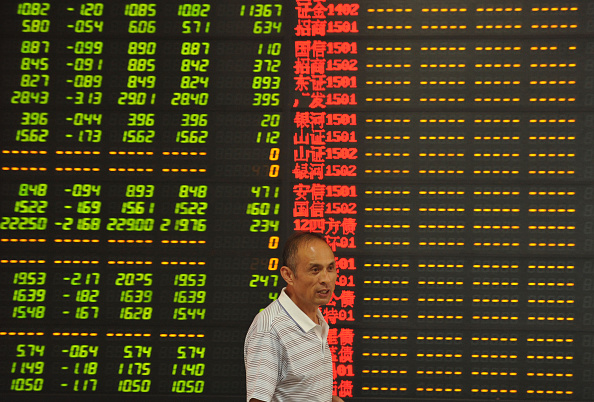 In other Asian markets, Hong Kong's Hang Seng index was down 3.05 per cent while Japan's Nikkei shed 1.78 per cent in early trade on Thursday.
The global index has now fallen for six consecutive trading sessions as investors are affected by worries about China's ailing economy and geopolitical tensions including Saudi-Iran face-off may lead to economic meltdown.
Saudi Arabia on Tuesday has sharply cut the prices it charged for crude oil in Europe. This move can affect Iran's prospects as it will foray into European markets in the later half of 2016 after Western powers removed sanctions on Iran's nuclear program.
Meanwhile, back home, Saudi has increased gasoline prices and will increase prices of other essential commodities including water in the coming months.
(With inputs from news agencies)