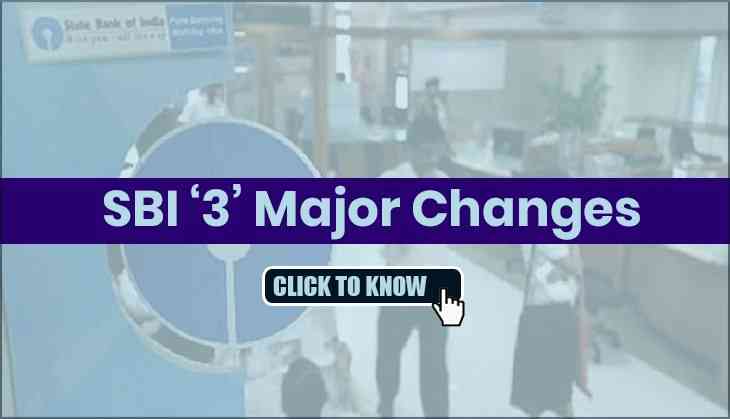 Ahead of New Year 2020, State Bank of India has announced three major changes for its customers that will be implemented from January 1, 2020.
So, SBI customers should know the following three important new rules of State Bank Of India:
1. SBI to deactivate its SBI magstripe debit card:
As per RBI guidelines, SBI has asked its customers to replace the Magnetic Stripe Debit Cards with EMV chip and PIN-based cards. So, customers should replace their debit card today.
The reason behind this replacement is due to the upgradation of Magstripe Debit cards to EMV chip cards to enhance security and also towards compliance with the RBI guidelines.
People who failed to replace their debit card with a new one then their ATM debit card will be blocked permanently.
2. OTP-based cash withdrawal system:
From January 1, 2020, for cash transactions, SBI customers will have to enter the OTP number that will be received on the registered mobile number with the bank. However, the OTP will be received only for the transactions above Rs 10,000 between 8 pm to 8 am.
This new facility will protect SBI cardholders from unauthorized ATM cash withdrawals.
3. Home, auto loan EMIs:
State Bank of India has reduced its external benchmark based rate (EBR) by 25 basis points (0.25 percent) to 7.80 percent from 8.05 percent per annum. 100 basis points/bps = 1 percentage point. This new change will come into effect from January 1, 2020. With this introduction, SBI will become the first bank to decrease the external benchmark rate after RBI's monetary policy review in December.
According to the bank statement, "With this reduction, the interest rate for existing home loan customers as well as MSME (micro, small and medium enterprises) borrowers who have availed loans linked to external benchmark based rate would come down by 25 bps."
Also Read: SBI: Beware! Don't charge your mobile phone at charging stations; here's why