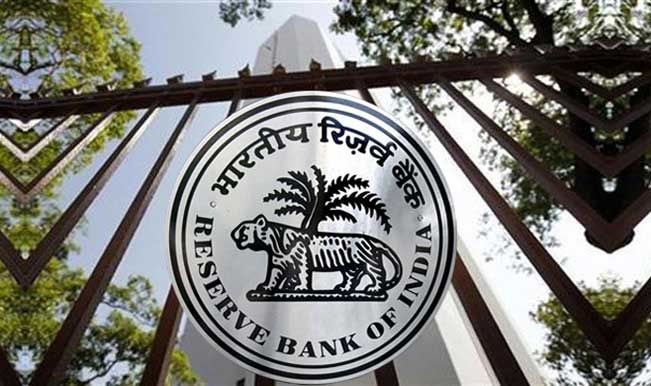 The Reserve bank of India has kept the repo rate unchanged ta 7.25 per cent and Cash Reserve Ratio at 4 per cent. There was much anticipation that the RBI might increase the repo rate.
RBI Governor Raghuram Rajan said that the headline inflation is at elevated levels and banks are yet to pass on the full benefits of previous rate cuts.
Stating that the policy action was front-loaded in June, Rajan said it is prudent to keep the policy rate unchanged at the current juncture while maintaining the accommodative stance of monetary policy.
As the RBI awaits greater transmission of its front-loaded past actions, it will monitor developments for emerging room for more accommodation, Rajan said while announcing the third bi-monthly policy review of the current fiscal.
25 per cent and the cash reserve ratio, which is the proportion of deposits banks have to park with the central bank, will remain 4 per cent.
The central bank was widely expected to maintain status quo today.
Rajan said significant uncertainty on the factors influencing the monetary policy will be resolved in the coming months, including persistence of high inflation, monsoon as well as actions by the US Federal Reserve which is expected to shift to hiking rates.
He reiterated that the accommodative stance of the RBI adopted this year was based on factors like transmission of RBI cuts by banks into their lending rates, food prices and monsoon, action from the government on the supply side and signs of normalisation in the US.
Rajan, who has used strong words against banks for holding on to rates in the April and June, today said banks have only cut 0.30 per cent at the median level as against the RBI s cut of 0.75 per cent this year.
He hoped that with a likely pick-up in loan demand from the third quarter, banks will see more gains from cutting rates to secure new lending and transmission will take place.
The growth target has been retained at 7.6 per cent for the fiscal year 2015-2016. The Reserve Bank also mentioned that economic recovery is still a work in progress. The apex bank also expressed major concerns about rising inflation, which does not include food and fuel.
RBI said banks have passed on an average 0.3 per cent interest rate cut as against its 0.75 percent rate cut since January.It mentioned that Government's capital infusion in public sector banks will help loan growth and transmission of interest rate cuts as well as it will ease liquidity.