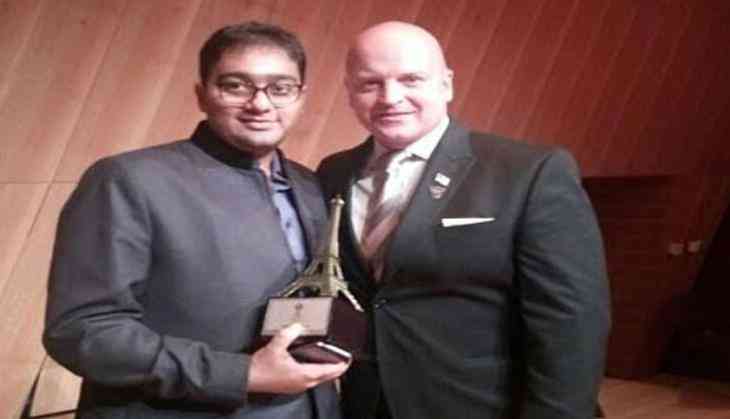 'Paris Excellence Award 2017' was bestowed upon Ushik Mahesh Gala in the category of Excellence in Garment Industry. The award was presented by Robby Wells, the Presidential Candidate of US Election 2020 at Eiffel Tower, Paris.
Paris based French European Indian Organization, World News Network and Art for Peace Awards Beverly Hills, USA had organised the Paris Excellence Award 2017 function recently at Eiffel Tower, Paris.
"We have officially announced support to Robby Wells , the Presidential candidate for US for the year 2020. With this, we enter USA market and have plans to make substantial investment in USA," said Ushik Gala.
Ushik is the Managing Partner of KSPM & Associates, a chartered accountants firm. He is the Chairman of Suumaya Lifestyle Ltd. He is also the Global Director of JIO ( Jain International Organisation).
Suumaya Lifestyle Ltd. is the manufacturer of ladies designer kurtis and denim bottoms. The company also deals with fabrics for women wear. The company is having three manufacturing units in Mumbai and Wada. It has three stores in Mumbai, one in Varanasi and a complete in-house CMTP (Cut-Make-Trim-Packaging/Finishing) set up in Mumbai.
-ANI