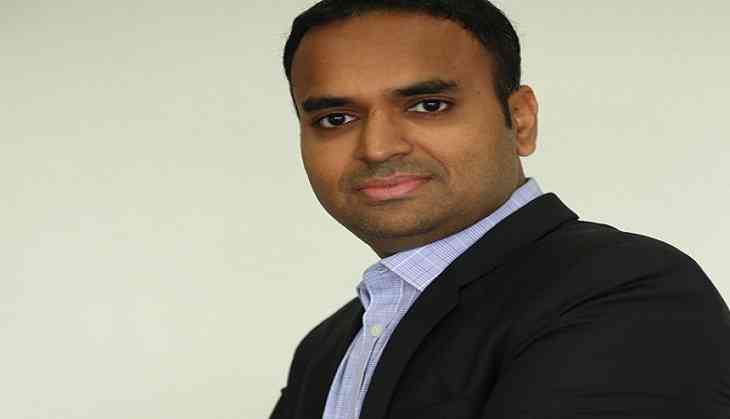 Movies are a source of entertainment but there are some movies which do more than that. They tend to leave a lasting impression on us with a strong social message. Films like Vicky Donor, Munna Bhai, 3 Idiots have done just that and now Call For Fun will be added to that list.
The screwball comedy film like a blue blooded citizen gives out a strong social message of how the millennial generation needs to vocalize their problems and not resort to depression, stress and suicide, while retaining wit and humour throughout the narrative of the film.
It also explores the real-time problem of how the millennial generation is spending more time online than having real time conversations offline or how there are more Facebook friends than real friends; more family groups on Whatsapp than actually meeting them up or having Sunday reunions.
In the past films like Shri 420, Mother India, Ganga Jamuna, Deevar have subtly portrayed relevant illegalities existent existent in their era and how to overcome these issues through their lead protagonists and Call For Fun too adopts this route by reflecting today's corrupt value systems through the eyes of Generation Y. The film through its reel characters coaxes the youth to not shy away from facing their fears even if it means engaging in something as harmless as a fun chat with a total stranger.
Taking his creative inspiration a step further, we learnt the comic caper's co - producer and director Janak Toprani will be launching India's very first friendly call centre called "Call For Fun". The 24x7 hotline is already up on a trial basis on 09082008696 which can be accessed from anywhere in India has caller hosts "Naughty Nina" and "Rocking Raja". This will actually serve a dual purpose - act as a helpline for victims suffering from any social illness alongwith some risk-free entertainment.
When we reached out to the film director and producer, Janak Toprani for his comments he stated, "Loneliness, depression, stress and boredom grips our society and in such dire situations a friendly caller line is the need of the hour. Teenagers today are undergoing an internal struggle when it comes to acceptance, acknowledgement and attention. A virtual game like Blue Whale Challenge just helps users set aside the sorrows of their mundane lives and boost self esteem, hence we collectively thought why not find a solution that can help teenagers find that adrenaline rush in a safe manner even if it means talking to a random stranger."
On probing whether consumers will avail of the service considering the conservative nature of Indian society, the co-producer of the film Hardik Patel stated, "I believe this is a great forum where one can let go of inhibitions and engage in a freewheeling chat with a complete stranger you would never ever meet in real life. If consumers today don't shy away from dating apps, I don't see why this service will be considered as a taboo. It's a harmless candid conversation that allows you to be yourself without being judged. This number is to seek solace in an anonymous friend as at the end of the day all we need is someone to talk to!"
The film's supporting star cast - veteran actors, funnyman Bharat Dabholkar and Parmeet Sethi also echoed the same ideology and said, "It's high time someone in the film industry addresses these issues. While our film is an edgy coming of age laughathon and deals with a call centre, we all got inspired to start a hotline cum helpline after seeing disturbing news reports about desperate actions of lonely people."
Call For Fun is full paisa vasool entertainment and will leave the audience in splits while leaving a lasting social impact. Produced by Filmquest Entertainment, the film comprises of an all new star cast comprising of Zaan Khan, Prashant Kanaujia, Aashish Gade, Prasad Shikhre, Linesh Fanse, Charu Asopa, Shubhangi Mehrotra, Priyanka Arya, Swagata Naik supported by 4 national award winners in the technical team, including music by Lalit Pandit and special appearances by Bharat Dabholkar and Parmeet Sethi.
-ANI