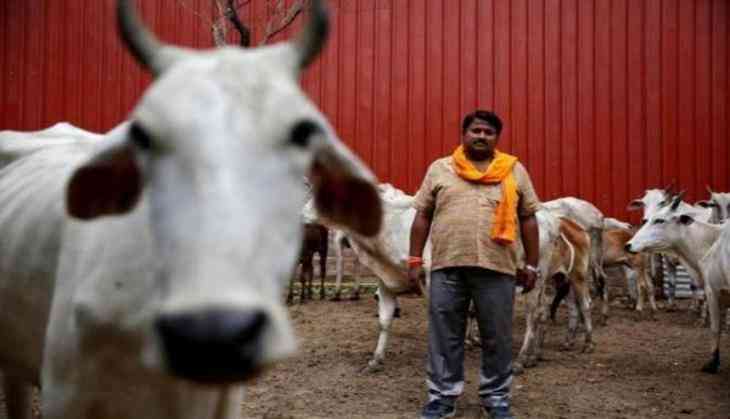 India's cow protection movement is hurting farmers and herders across religious and social lines, according to a new report by the international non-governmental organisation Human Rights Watch released February 19, 2019.
Since 2014, when the Bharatiya Janata Party (BJP) took over at the Centre, the growth of beef and leather exports, in which India plays a key role in the international market, has nearly come to a halt. This has affected India's foreign currency reserves, the report states from an analysis of data from the commerce and industry ministry from 2010-11 to 2017-2018.
Between 2010 and 2018, India reported 123 attacks of cow-related hate violence--98% of these after Prime Minister Narendra Modi's BJP government assumed power at the Centre, according to the FactChecker.in database that tracks such crimes. The Human Rights Watch report relies on this database, along with some others.
Vigilantism affecting livelihoods, forex reserves
Many Hindus consider the cow sacred, and 99.38% Indians now live under cow-protection laws, as IndiaSpend reported on April 14, 2017. In February 2019, the central government announced a national commission for cow protection.
"These policies and the vigilante attacks have disrupted India's cattle trade and the rural agricultural economy, as well as leather and meat export industries that are linked to farming and dairy sectors," the Human Rights Watch says.
India is the largest exporter of beef in the world, exporting buffalo meat worth $4 billion a year. However, since 2014, exports have mostly declined.
Policies of the Yogi Adityanath-led BJP state government in Uttar Pradesh, India's top meat-producing state, have led to further uncertainties over the future of the trade, the report observes.
In 2014-15, India registered $4.78 billion worth of buffalo beef exports--the highest since 2010--although growth declined by 26.05 percentage points from 35.93% in 2013-14 to 9.88% in 2014-15. Thereafter, the quantum of exports has hovered around $4 billion, declining 3.93% in 2016-17 and growing by a smaller 3.06% in 2017-18.
-ANI