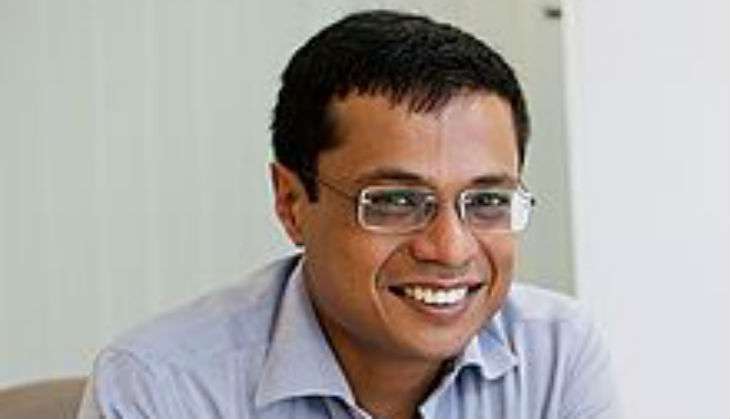 In a surprising revelation, Flipkart co-founder Sachin Bansal admitted that he was replaced as chief executive officer of the company on the basis of performance.
On 19 August, Bansal was trying to reassure the employees, who had been raising concerns related to downsizing. He confessed that performances of all the employees are judged the same way, reported Times of India. His disclosure came at a town hall meeting at the company's headquarters in Bengaluru.
In July, Flipkart had announced that it was laying off at least 300 of its employees citing their poor performances as the reason.
The decision to replace Sachin Bansal in January this year had come as a shock to many. Co-founder Binny Bansal was declared as the new CEO by the India's biggest e-commerce company, Flipkart at that time.
Sachin Bansal, who had been the CEO since the inception of the company, was given a newly-created role of executive chairman.
The TOI report states that Sachin Bansal made this comment in a strategic move to win employees' trust ahead of the festive season.
The daily reported that an anonymous source quoted Sachin Bansal as saying, "Look at the top level around you. Everyone has changed. In fact, even I am gone. Some of our targets have been missed and everyone, including the top management, has paid the price."
In response to Sachin Bansal's remark, the company issued this statement:
"At Flipkart, we have an open and transparent culture. The town hall that we conduct regularly, is one of the pillars of this culture of openness. Our performance metrics are freely shared to encourage a collaborative environment. Anybody is free to ask any question, challenge existing norms and hold the leadership accountable for business and organization metrics. We believe this leads to an environment of trust, openness and respect and is one of the building blocks for our organisation of the future. We are also probably the only large company in India to have this open and collaborative culture.
While the performance management philosophy was part of the last town hall discussion, an overwhelming majority of the time was spent on discussing the