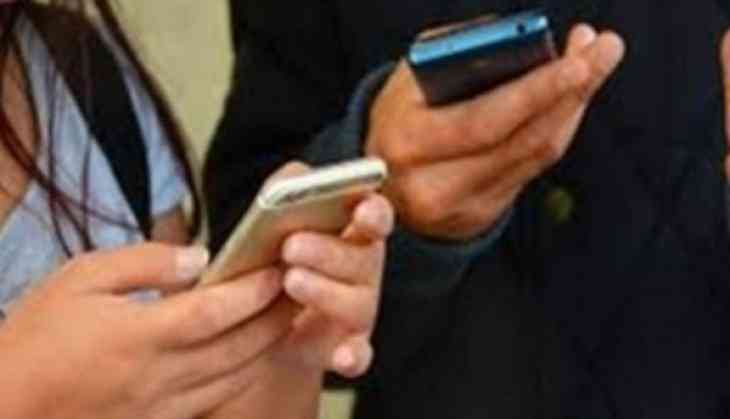 India's logistics and supply chain sector has witnessed two big moves by the government-implementing GST and giving infrastructure status to the sector in 2017.These two steps of Government will help the unstructured sector to be organized whereas it will also open a door for the private investors.
However, Government has also launched the new logistics ease across different states on this Monday, 8th January 2018 that shows few states like Gujarat, Punjab and Andhra Pradesh are in the top position in this index, where Assam, Bihar and West Bengal considered as a bottom run states.
Another time, this index clearly reaffirm that there are lots of things are still left to solve the issues of logistics sectors and for the overall growth of country's logistics segment.
However, logistic industry captured the interest of the young entrepreneurs and since 2015 they have dominated the space by bringing uniformity in pricing structure and goods delivery. These starts ups are following an e-commerce business model along with implementing modern technologies like AI, GPS and all and its driving efficiency in cargo shipment, pricing and other issues in B2B and B2C segments.
Trukky:
Trukky.com, an online goods transport service provider offering on-demand Transportation solutions to cater to all your shipment requirements. Headquartered in Ahmadabad, Trukky has tugged in a revolutionary way by a group of technology fanatics and logistics experts having wealth of experience and a thorough knowledge of this unique platform and strive hard to serve the freight market in an efficient way.
Trukky.com is an online goods transport agency offering On-demand Transportation solutions to cater to all your goods movement in both full load and part load capacity. It aims to deliver quality service at a competitive price and back up every shipment with the latest technology and outstanding customer service. It is proud to say that our modernistic way of truck hiring service and fleet solutions bestow the way people used to hire transport solutions and our mobile-enabled technology seamlessly communicates with our immense network of truck operators and co-loaders to bring in a responsive value stream. Its partner operators are verified and trained to deliver a reliable and trustworthy service to achieve a higher customer satisfaction. Now no more haggle or wrangle for transporting your goods and we would like to say that it's time to "Truck it Easy" with Trukky.com.
Rivigo:
Rivigo is a technology-enabled logistics company that aims to deliver reliability through its well-established network and provide transparency and par excellence service to their clients. Founded in 2014, it has been disrupting the sector with its unique operational model and cutting-edge technology to consistently provide unparalleled delivery times to its clients.
It aims to deliver reliability through their well-established network and provide transparency and par excellence service to their clients. With ground-breaking technology solutions and advanced data analytics, Rivigo is a unique logistics network that aspires to be India's largest logistics platform, where all categories of goods (from e-commerce to temperature controlled) in the country move through their network. Rivigo is contributing to building the new India by defining the next-generation trucking industry with accurate predictions, high levels of efficiency, simple automated operations, and by making logistics human.
BlackBuck:
BlackBuck is building an online marketplace platform for freight where shippers and fleet operators can engage seamlessly. It is solving some of the core problems in the areas such as price discovery, route optimization, in-transit tracking and timely delivery assurance. With our unmatched technology integrated platform, we are committed to ensuring that the right shipper gets matched with the right fleet operator at the right price.
Ever since the inception in 2015, BlackBuck has been empowering numerous shippers and fleet operators to optimally utilize their potential to achieve maximum results. We are focused towards bringing a positive impact on the freight ecosystem that encompasses and stitches together countless livelihoods. Data Science is at the core of what BlackBuck is doing.
The comprehensive data which it has gathered over time drives it to build 'must have' and 'future ready' products to match the demand to supply. It is as much about driving consumer behaviour changes, as it is about analytics and advanced machine learning.
4TiGO:
The Truck Network 4TiGO provides a common tech. platform along with complementary business services. We have set out on a mission to empower the Indian goods transportation industry ecosystem through technology and the power of networking. 4TiGO provides a common technology platform complemented with Business Services for each and every participant in the ecosystem. The 4TiGO Network members interact, transact and manage the entire goods transportation lifecycle and business on the platform thereby enabling a quantum leap in Productivity, Efficiency and Customer Service.
The power of a network is not the network itself, but what its connections enable. 4TiGO, The Truck Network, facilitates its participants to break away from the constraints arising out of the opacity and inefficiencies of the current eco-system. The 4TiGO platform empowers its participants with knowledge, technology and confidence in their ability to fund and manage their business effectively and efficiently.
LogiNext
LogiNext was a part of the first batch of GenNext Innovation Hub, an incubator set up by the Mukesh Ambani-led Reliance Industries along with Microsoft Ventures. LogiNext is a B2B cloud-based optimization company using machine learning and data analytics to suggest the most optimized delivery routes and beat plans (schedule for sales and service professionals) to ensure maximum resource utilization in terms of cost savings and an uber-like customer experience.
LogiNext caters to the e-commerce, retail, consumer goods, express transportation, utilities, food and beverage, and other logistics-intensive industries. Ground-level execution requires constant tracking and analytics of multiple service level compliances such as service time, safety, merchandise quality, distance travelled, variable costs and feedback capture. LogiNext helps these industry players track their Service Level Agreement (SLA) compliance.
--ANI