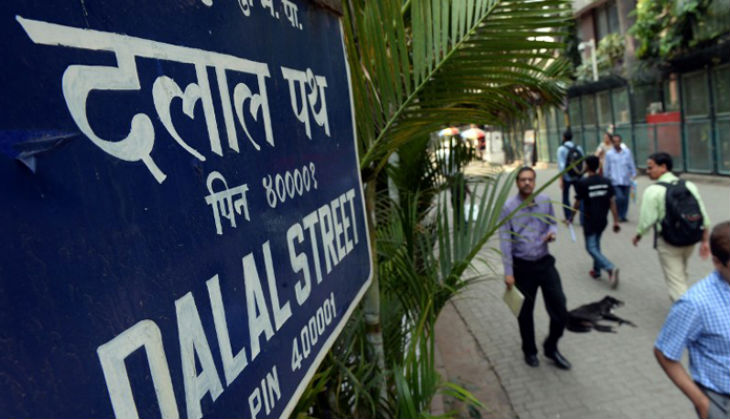 India targets to be a "low-cost economy" by reducing interest rates and transaction cost, Economic Affairs Secretary Shaktikanta Das said while projecting a near-8 per cent growth for current fiscal.
The Secretary said that the Indian economy may clock near 8 per cent growth in 2016-17 on the predicted back of a good monsoon.
"The main objective of our structural reform policies is two-fold. First is to make India a low-cost economy. Low cost economy not in terms of wages because if you get low wages for your people that's not a very happy thing to happen," said Das on the sidelines of the ADB Annual meet here.
He said people should get higher wages so that they could save and spend more.
"We are targeting to make India a low-cost economy by way of reducing our interest rates, by reducing our tax levels, reducing the cost of logistics and the transaction cost of our economy," the Secretary said.
For reduction of interest rates, the government has been working with RBI, he said, adding the Finance Ministry and the RBI have entered a monetary policy framework agreement under which the central bank has a particular inflation target and over two years inflation which was earlier in the order of 10 per cent been brought down to 5-5.5 per cent.
"That has enabled the central bank to reduce policy rates, it has also enabled the government to reduce certain government driven savings schemes," said Das adding effort is to move towards a low interest rate regime where money is available at a lower rate to entrepreneurs and investors.
The Indian economy, he said, continues to be strong and robust given the global economic situation that is prevailing. The economy is estimated to have expanded by 7.6 per cent in 2015-16.
"If we get a good monsoon, which we hope we will according to all forecast, I think economy should clock closer to 8 percent," he said.
As regards lowering transaction cost, he said, the government is also working on lowering tax rates by moving towards a Goods and Services Tax regime, a reduction of corporate tax has also been announced by the Finance Minister.
Speaking about the Insolvancy Code and Bankruptcy, Das said the effort of the government is to pass this in the current session.
"The JPC report has come. We were actively participating in the deliberations of the committee. I don't expect any official amendment to the JPC's recommendations because most of the recommendations they have made are based on interaction with government officials," he said.
Das said the enactment of the bankruptcy code will improve India's position in the World Bank ease of doing business ranking significantly.
"It is not just a question of ranking but it is actual ease of doing business. Today, starting a company in India is like entering a chakravyuh. You can get in, but you can't get out. This will provide a very fast mechanism for corporate dispute resolution," Das added