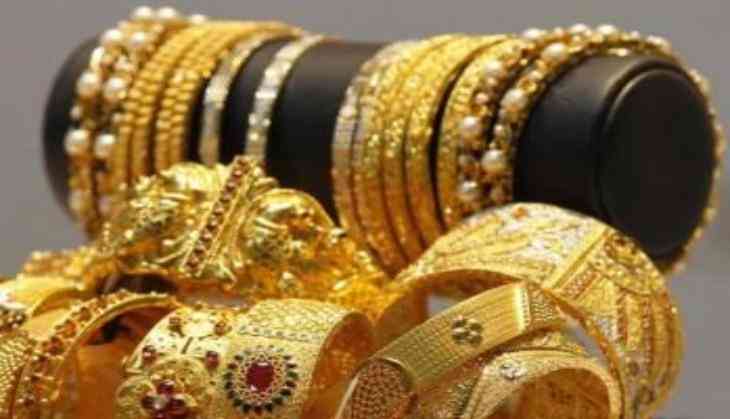 The government is keen to make the gold market transactions more transparent, Manoj Kumar Dwivedi, joint secretary, Ministry of Commerce and Industry said here on 22 September.
"The government's objective is to make the gold industry transparent throughout the value chain. We still need to do a lot to reach that benchmark of transparency," Dwivedi said while addressing at the 10th International Gold Summit by Assocham.
He said the government is looking at how to provide easy availability of gold to the industry stakeholders, facilitate ease of doing business and give financial support.
Similarly, on the consumer front, it is looking at how to ensure quality and standard gold and fair, transparent price.
Despite various effort of the government to diversify Indians' interest from gold into other financial products, people still heavily invest in gold.
Somasundaram PR, Managing Director-India, WGC said: "We have been importing 900 tonnes of gold a year. India has stock of 24,000 tonnes of gold valued at $1 trillion. If we include gold available with banks, value goes up to $1trillion. Industry has gone through fast-paced changes and we cannot set the clock bank. We have to sit with the government to see what gold can do for India."
Former Reserve Bank of India Governor C. Rangarajan said despite various gold schemes introduced by the government, people still remain attracted towards the yellow metal.
"People often buy gold to hide unaccounted money. Gold transactions have to become transparent."
Welcoming government's decision to furnish PAN card for high value gold purchase, Rangarajan asserted that Goods and Services Tax of 3 per cent on gold is low and should not be objected.
"It is completely justified," he said.
He also said import duty of 10 per cent is not stark.
"These are justifiable. Some minor modifications can be made by the government. Perhaps import duty can be decreased and GST can be increased," he suggested.
-IANS