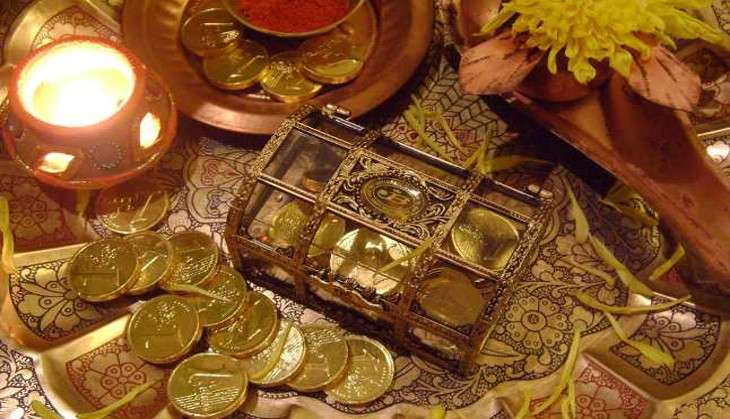 Gems and jewellery retailers are expecting around 25% growth in sales during Dhanteras, considered auspicious to buy precious metal, compared to last year due to good monsoon and pent up consumer demand, experts say.
"Market sentiment is looking up and the prices have more or less stabilised. Moreover, good monsoon and pent up demand will boost sales. We expect around 20-25 per cent overall growth in sales this year," All IndiaGems and Jewellery Trade Federation (GJF) Chairman Sreedhar GV told PTI.
He said this year the reports from the northern region are extremely good as the festival is very popular there.
The season started well and the general mood is very good, so seeing this positive trend we are expecting 25-35% growth from last year, Gitanjali GemsChairman and MD Mehul Choksi said.
"Good monsoon will aid this growth and we are expecting Rs 30,000-35,000 ticket size to move more this year. Moreover, last couple of years were very bad for the industry and this year the sector is going to benefit from this pent up demand," he added.
There is a lot of positive demand in the market and the jewellery consumer is back after the disastrous first half, which was affected due to strike by jewellers against the imposition of 1 per cent excise duty, World Gold Council MD-India, Somasundaram PR said.
"The prices have stabilised and the monsoon was good this year, which will definitely make demand stronger this year compared to last year. Investment demand is going to be the big driver during this Dhanteras. Demand for wedding jewellery will also be very strong this year," he said.