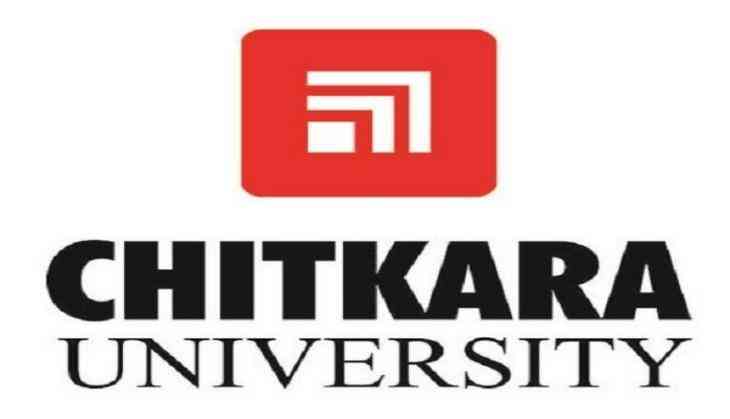 Chitkara University in strategic partnership with Frost & Sullivan (ANI)
Chitkara University on 22 June 2017 announced that they are initiating two-year MBA Healthcare Management with specialisation in Health Information Technology (HIT) in strategic partnership with Frost & Sullivan, the Growth Partnership and consulting company with deep industry understanding in Healthcare Informatics across India and Asia.
Today, Healthcare IT is a booming, global industry that presents a vast number of opportunities for professionals worldwide. Career opportunities in this burgeoning field cater to a wide variety of technology skills and interests. There is an opportunity to build extensive healthcare domain expertise - and one doesn't need a medical degree to have a successful career in healthcare IT.
MBA in Health Information Technology and Medical Informatics aims to create professionals who can work as IT managers/leaders in the operational floor of hospitals, healthcare focussed IT firms, medical device solutions firms, etc. Graduates can come from diverse background like MBBS, Nursing, BE/ B.Tech, BBM/BCom, BCA/BSc, etc. The core objective of the course is to train future managers, and therefore, while technology background could be an advantage, it is not deemed compulsory.
"We at Chitkara University are excited to announce the new 2 Year MBA in Healthcare Management with specialisation in HIT as a part of Chitkara University's constant effort to bring in best academic programs for its students in collaboration with global organisations. It is an honor to have associated with a prestigious organization like Frost & Sullivan to deliver this program. We thank Frost & Sullivan for having chosen Chitkara University to roll out this academic program," said Dr. Madhu Chitkara, Vice Chancellor of Chitkara University.
"As part of the MBA in Healthcare Management, students can opt for specialisation in Health Information Technology which aims to prepare professionals who can work as IT managers in Hospitals and Healthcare organizations. HIT professionals have the opportunity to work in a wide range of areas like Clinical Applications, Healthcare Business Intelligence and Analytics, Healthcare interoperability, Consumer health and population care management, Cloud Computing and Mobile Health, Compliance, information privacy and security and so on," added Dr. Keerthi Pradhan, Professor of Chitkara University.
"The emergence of digital care models requires well-trained health IT managers. The acute paucity of health IT managers will become the critical barrier for meaningful adoption to scale. This will lead the way for healthcare transformation in not just advanced health systems, but also in the health systems in countries such as India. The need of the hour is well-trained health informatics managers at all levels. Frost & Sullivan is glad to have collaborated with Chitkara University to bring our expertise to the education industry. Frost & Sullivan's industry partnership will provide experiential and practical exposure to students, preparing them for job readiness while in training," said Dr. Nirod Kumar Singh, Associate Director, Transformational Health Practice, Frost & Sullivan.
-ANI