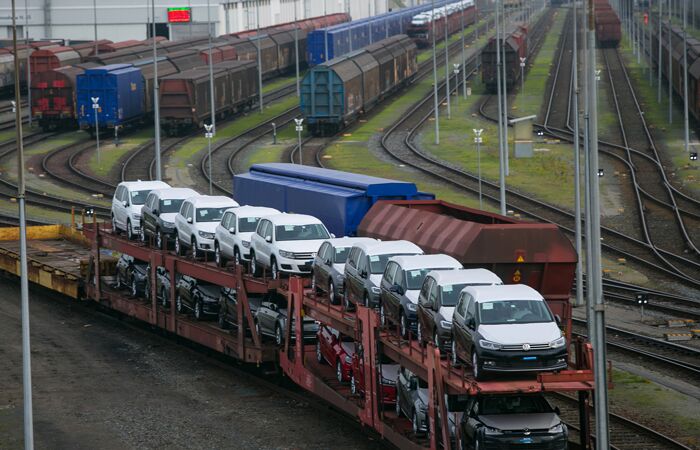 The crisis at Volkswagen has deepened after the company admitted on 3 November, that more cars in its fleet had "irregularities" in their emission levels and fuel consumption figures. Volkswagen said that it had understated the levels of carbon-dioxide emissions from additional cars while providing information to regulatory authorities.
Problems and more problems
VW found problems involving carbon dioxide emissions in 8,00,000 of its car. This is above the 11 million vehicles that the have been found to discharge unacceptably high levels of nitrous oxide. Volkswagen were "found to have installed emission systems in their diesel vehicles that cheat on emission tests."
This admission by the company led to the ouster of CEO Martin Winterkorn and Matthias Muller was promoted from head of Porsche AG to chief of Volkswagen.
A two billion Euro loss
The surprising thing to note here is that some of the additional cars are gasoline-powered, previously thought to be immune from the crisis. This was the first time that the violations have moved beyond diesel cars. The economic risks from this latest discovery are estimated to be two billion euros. This is just an initial estimation and could potentially be a lot more.
Carbon dioxide debut
This new piece of information was disclosed after carbon emission tests were concluded by Volkswagen itself. The tests were initiated after some diesel-powered cars of models between 2009-2015 used the software that let them cheat on emissions tests.
This disclosure is also the first to involve the greenhouse gas carbon dioxide. For the last decade, this has been a focus of both European and US authorities.
Taking into 'stock'
When trading opened in Europe on Wednesday, 4 November, VW's stock immediately fell 9 per cent and at one point was below 100 euro, which is a significant level. It's currently trading at a two-week low.
According to experts, this may spiral into a bigger crisis than first thought as one can filter nitrogen dioxide but not carbon dioxide. This is because CO2 emission levels are linked directly to the fuelage of a car. If a car burns more gas than originally estimated, it also sends out more CO2.
Analysits at Credit Suisse had this to say: "At this point the financial impact from today's release is unclear, as only limited details have been provided. However, given that that provisions per vehicle are 4.1x higher versus the NOx issue, the magnitude could be much bigger in scale."
The one saving grace for VW is that the CO2 problems only affect 800,000 vehicles while the NOx problems affected 11 million. But then again, if VW haven't gotten to the bottom of the problem yet, it could potentially be huge.