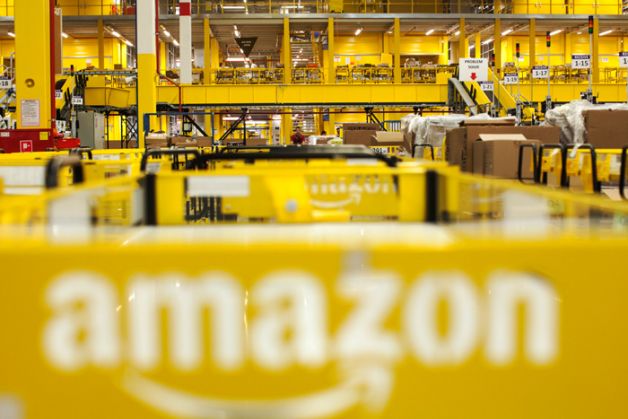 Indian e-commerce site Snapdeal has just raised $500 million from investors led by China's Alibaba, Taiwan's Foxconn and Japan's Softbank, to ramp up its expansion plans.
This move has increased Snapdeal's valuation to $5 billion, according to reports. Snapdeal founder Kunal Bahl has always said his company is the Indian version of Alibaba, and plans to follow the same business strategy while facing rough competition from other market leaders such as Flipkart.
Meanwhile, Indian's online market space is worth $2.3billion in annual sales, and this will rise to $31billion by 2020, according to Technopak.
Here are five major investments by foreign companies in Indian tech-based and e-commerce firms
1. Paytm and Alibaba
Alibaba acquired a 25 per cent stake in One97 Communications, the parent company of Paytm, in the first quarter of 2015. Meanwhile, Ant Financial Services, a part of the Alibaba Group, had stated that it had entered in a strategic agreement to acquire "a 25 per cent stake in One97 to support the growth of mobile payment and commerce platform in India".
2. Xiaomi plans to invest in Indian startups
Chinese smartphone manufacturer Xiaomi has managed to sell more than 1 million phones in the first quarter of 2015 in India, and also earmarked about $100 million over the next two years to invest in this segment in the country. It is looking to fund Indian startups and build an eco-system for innovation. "We are looking at investment in start-ups in India which includes few technology companies working on mobile Internet and connected devices," Manu Kumar Jain, head of India operations, Xiaomi, had said in media statement.
Besides, the company is in advanced talks with a few states to start a manufacturing facility to initially meet the demands of the domestic market.
3. DSP BlackRock creates e-commerce platform for paperless deals
DSP BlackRock Investment Managers Pvt Ltd, one of the major participants in the SnapDeal investment, recently announced that it will create an online platform that can facilitate financial advisors to initiate transactions on behalf of their clients. It launched 'IFAXpress', a business platform for independent financial advisors (IFAs), one of the distribution channels for mutual fund products, which can be accessed through desktops, tablets and smartphones.
4. Roposo raises $15 million from Tiger Global
Fashion discovery site Roposo, founded in December 2013 by former Zomato chief technology officer Avinash Saxena, Mayank Bhangadia and Kaushal Shubhank, raised $15 million in a Series B funding round from existing investor Tiger Global Management. Roposo had earlier raised $5 million from Tiger Global Management in March 2015 and $1 million from Flipkart co-founder Binny Bansal and seed fund India Quotient in June last year.
5. Flipkart receives Rs 4,500-crore fund round in big e-commerce race
Flipkart has recently closed a funding round of $700 million (Rs 4,500 crore) at a valuation of $15 billion, receiving capital for the first time in 2015. New York-based investment firm Tiger Global and existing investors including Steadview Capital participated in the fundraise. According to reports, Flipkart cofounders Sachin Bansal's and Binny Bansal's holdings of about 8.5 per cent each in India's most valuable online marketplace are now worth more than $1 billion.