The nation wants to know answers to these questions about Arnab's Republic
Arnab "The nation wants to know" Goswami is getting a television news channel of his own and it will be called Republic. The news broke on 15 & 16 December, on The News Minute and Newslaundry. What these reports failed to mention (or just didn't check) is that Goswami's team has launched on LinkedIn and is looking to hire.
The tagline reads, "Join Republic. Join the Revolution". The title of the LinkedIn account is 'Republic World' and the email address is careers@republicworld.com. So what is left a mystery to avid viewers of Goswami is the name of the channel. Maybe the news channel will indeed be called Republic, but the channel opted for Republic World because Republic is already taken online.
However, there isn't a single mention of the LinkedIn page in the media, on Twitter or even on Facebook. With such a big name, soon to launch his own venture, this blind spot is strange. Did no one find out about the page, that has just 112 followers as of 29 December? Is the low following indicative of a lack of interest in being part of Arnab's latest foray?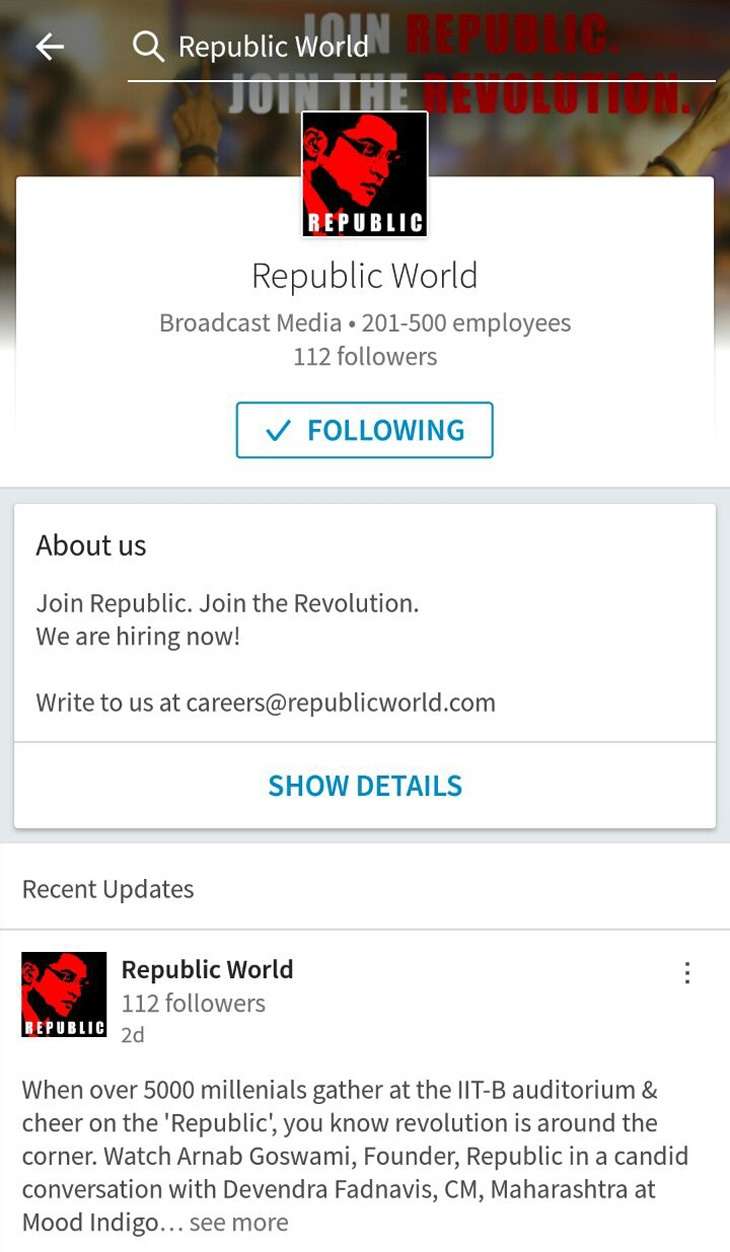 With just a month to go till the launch, at least according to rumours that it is slated to launch before the Uttar Pradesh elections, a few questions are left unanswered.
The curious case of the website
The website Republic World leads to a '404 not found' page.