Tapp Me's on demand service model in expansion mode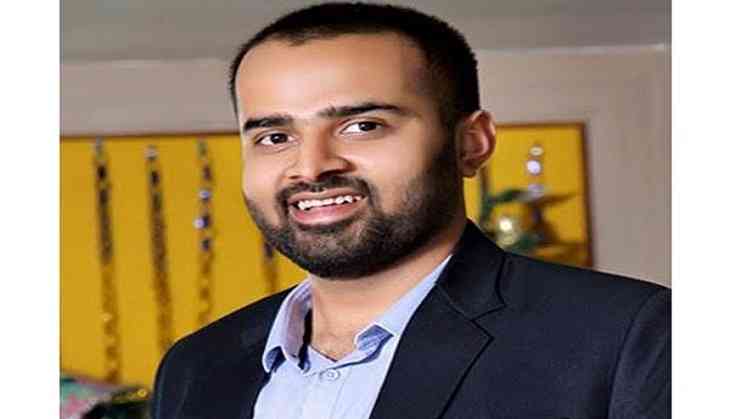 Tapp Me, a Gurugram-based start-up offering hassle-free day-to-day repair and maintenance services for homes and offices, has taken an initiative of creating job opportunities for local technicians in the emerging smart cities of India. After an extensive market research, a model has been developed providing these local technicians regular earnings by working on a profit sharing basis with Tapp Me.
Since Tapp Me focuses on overall development of technicians, it also pays attention on grooming them for soft skills, work ethics, personality enhancement and efficiency through regular sessions in order to provide effective and efficient services to its customers.
Gaurav Shrishrimal, Co-Founder of Tapp Me, said, "Our priority is quality work and customer satisfaction. We motivate our technicians to work efficiently by proper mentoring and guidance. The hallmark of our transformational business model is that the skilled technician work with us as our partners in the business, also manifested in our profit sharing policy."
Apart from quality work delivery and more earnings with robust monetary benefits, there are other incentives to keep the technicians motivated and work harder, they said adding that the company makes sure that no technician will ever face any loss and offers assured regular jobs.
"Technicians are the primary representatives of our brand. We organise structured training sessions to enhance their technical as well as soft skills at the company's cost. Before initiating the model, we were a little apprehensive because until now these technicians were working under an unorganized setting and that whether these local technicians will welcome this wind of online change or not. But, after successfully operating for 1.5 years across Jaipur, Patna and Vizag, we are overwhelmed to see the response with more and more technicians joining us on daily basis. Not just technicians referring their friends and family, proactive social media presence too is working for us to reach to maximum technicians," said Shrishrimal and his co-founder Snehanshu Gandhi.
Gandhi said, "Currently, Tapp Me is providing work opportunities to over 250 people across Delhi-NCR, Jaipur, Hyderabad, Patna and Visakhapatnam in renovation, installation, repair and maintenance services for offices and homes."
As repair and maintenance jobs involve various risks, Tapp Me assures safety gears to mitigate accidents. In case of any mis-happenings, it offers medical aid and insurance to save financial interests of technicians.
Along with this, the company has special teams dedicated for big projects and also retains a proficient in-house customer support team managing bookings on a daily basis.
Tapp Me gives these technicians an opportunity of working under a recognized brand which in turn leads to more respect from customers, which other technicians from open market sometimes miss in the retail jobs or working under contractor.
Tapp Me aims to drive social transformation through a unique approach that looks to empower the informal sector workers.
"We are driven by the idea of serving customers, better and at the same time providing the service providers, an opportunity to have a secured tomorrow," both co-founders added.
At present, Tapp Me is catering to B2C and B2B markets with interior solutions, electrical, plumbing, A.C., home appliances, carpentry, painting, pest Control and deep cleaning services.
Being a One Stop Solution, Tapp Me is bridging the gap between service seekers and service providers and is building a platform for repair and renovation works.
The objective is to create a niche in this market with hassle-free maintenance services along with generating job opportunities for skilled technicians. It also aims at making this unrecognised market a respectable career.
After successfully launching the services in Delhi-NCR, Jaipur, Hyderabad, Patna and Visakhapatnam, Tapp Me is all set to offer its quality and cost-effective to other parts of the country for corporate, household and hospitality players in times to come.
Tapp Me (www.tappme.com) is a Gurugram-based startup owned by Zaadoo Services Pvt. Ltd.
-ANI