Stock Market: Sensex down 374 points, Nifty below 10700; Bharti Airtel slips by 2.50%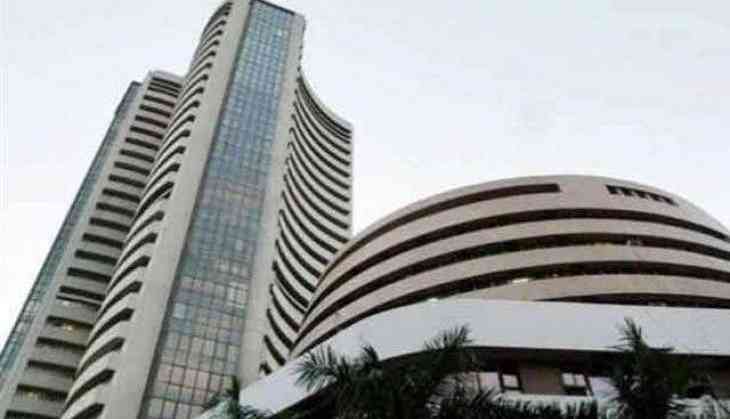 Stock Market: The effect of heavy selling in the Asian markets ahead of the OPEC meeting can be well traced on the Indian stock market. On Thursday, the opening of the Sensex fell below 200 points at 35700 level. However, the decline has increased further and the Sensex is currently trading 374 points below the 35,500 mark. On the other hand, Nifty weakened by 120 points to around 10650.
Metal stocks tumbled with most sell out stocks making top losers Vedanta trading at 3.18 percent down, Tata Steel at 3 percent, JSW Steel at 2.94 percent, Hindalco Industries is 2.91 percent and Eicher Motors at 2.48 percent. On the same index, no index is untouched by the decline. The highest-selling metal is seen in auto and banking stocks.
Decline in Bluechip Stocks
Bluechip stocks like TCS, Reliance Industries, HDFC Bank, Hindustan Unilever, HDFC and ITC are seeing a decline. Apart from this, Infosys, SBI, Kotak Mahindra, Maruti Suzuki and ICICI Bank are also trading in red marks.
Heavy selling in Asian markets
In view of OPEC's (Organization of Petroleum Exporting Countries) meeting organization of oil producing countries, more Asian markets are open in red mark and they are getting huge sales out of them.
Hong Kong's Hangsheng opened 2 percent down and the decline in it increased to 3 percent. Talking about China's markets, Shanghai Composite is trading 0.73 percent and Shenzhen is down by 1 percent.
Japan's Nikkei has declined 1.70 percent in the initial hours. At the same time, South Korea's Kospi is trading with about 1% weakness. Australia's ASX is also doing business in red mark.