Removing bottlenecks: India improves its ranking in World Bank's 'Ease of doing business' report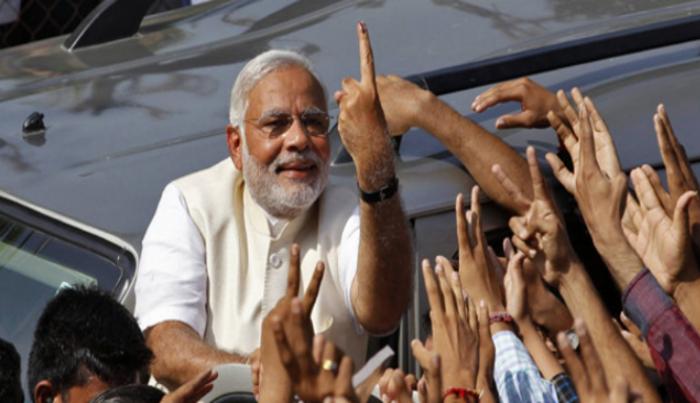 Prime Minister Narendra Modi's election rhetoric of improving Indian economy seems to be reaping positive benefits globally as the latest World Bank's latest reports suggest.
India has moved 12 places up in the World bank ranking - Ease of doing business report. India is placed at number 130 out of 189 countries in the revised list.
India was ranked 142 by the World Bank in 2015 on ease of doing business and later its rank was revised to 134 based on a new methodology.
"A forward movement of 12 spots in the ease of doing business by an economy of the size of India is a 'remarkable achievement," World Bank's Chief Economist and Senior Vice President Kaushik Basu said.
"For any big economy, a rank improvement of 12 is a remarkable achievement. Going from 142 in the world to 130, as India has done, is very good sign. It gives a good signal about the way things are moving in India," Mr Basu told PTI in an interview as World Bank released its annual report 'Doing Business 2016' which is topped by Singapore, followed by New Zealand, Denmark, South Korea, Hong Kong, Britain and the US.
China is ranked 84 and Pakistan is at 138th place.
Pakistan in fact has slipped 10 spots from 128 last year while China has moved six spots in a year from 90 since the last report.
The World Bank said India, which has a global ranking of 130, implemented two reforms during the past year.
For example, in starting a business, India eliminated the requirements for a paid-in minimum capital and a certificate to commence business operations, significantly streamlining the process for starting a business.
"What is significant about India is that they are in the middle of what appears to be a very, very ambitious process of reforms affecting a broad range of areas captured by the Doing Business indicators," Lopez Claros, Director of the Global Indicators Group World Bank, said during a conference call.
"My expectation, therefore, is that if this process continues, if it is sustained, and the authorities show the degree of determination which has been in evidence in the last year, then we could see substantial improvements in coming year," he said.
Observing that the potential to see kind of a rapid economic growth in India is very high, Mr Claros said it has very favourable demographics, and to the extent that some of the bottlenecks that the Doing Business data identified in India are removed, the potential benefits could be quite large.
"And India being India, that is a large economy. This could have also international repercussions in terms of the impact on the global economy," he said.
Mr Claros said there is a great deal of work underway in India to design a policy that will be modest and friendly.
"And the improvement that you have seen in India's Doing Business ranking this year is kind of an early recognition of these efforts, but more is coming," he added.
India stands for having made big strides toward better and more efficient business regulation. In 2004 it took 127 days to start a business in India. In 2005 this has been reduced to 29 days, the report said.
In India the establishment of debt recovery tribunals reduced nonperforming loans by 28 per cent and lowered interest rates on larger loans, suggesting that faster processing of debt recovery cases cut the cost of credit.
Research also shows that a badly designed tax system can be a big deterrent for businesses, it said.
In 2010, India established an online system for value added tax registration and replaced the physical stamp previously required with an online version.
"In the past year India eliminated the paid-in minimum capital requirement and streamlined the process for starting a business. More reforms are ongoing - in starting a business and other areas measured by Doing Business - though the full effects have yet to be felt," it said.
India made starting a business easier by eliminating the minimum capital requirement and the need to obtain a certificate to commence business operations. This reform applies to both Delhi and Mumbai, it said.
The utility in Delhi made the process for getting an electricity connection simpler and faster by eliminating the internal wiring inspection by the Electrical Inspectorate.
The utility in Mumbai reduced the procedures and time required to connect to electricity by improving internal work processes and coordination, it said.
The report said in dealing with construction permits, India ranks 183 and in registering property it ranks 138. But in getting electricity India is now ranked at the 70th spot.
In protecting minority investors, India now ranks eight and in getting credit it is now placed at the 42nd spot. In paying taxes and enforcing contracts India is now ranked at 157th and 178th spots respectively.
In trading across borders, India ranks 133rd and in resolving insolvency, it ranks 136th, the report said.
The Doing Business report records 22 economies worldwide with resolution times above 1,000 days and four of them are in the South Asia region, namely Afghanistan, Bangladesh, India, and Sri Lanka.
Furthermore, it takes entrepreneurs in the region an average 98 days to register property, which is more than twice the global average.
Last year, Pakistan was ranked 128 and Bhutan was 125. India was ranked 142, Afghanistan 183, Bangladesh 173. Last year, India was ranked 158 in starting a business, dealing with construction permits (158), Getting electricity (137), Registering property (121), Getting Credit (36) Protecting minority investors (seven), paying taxes(156), trading across borders (126), enforcing contracts (186), and Resolving insolvency (137).