Reliance Comm gets moratorium on debt repayment, Ambani may exit wireless business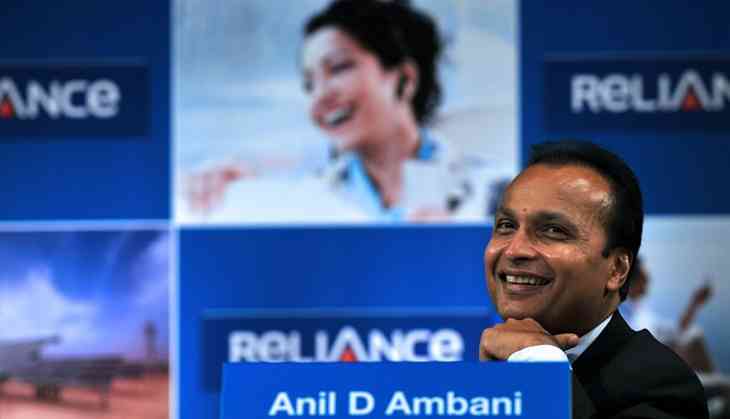 (AFP PHOTO/INDRANIL MUKHERJEE)
Anil Ambani's Reliance Communications on 2 June managed to get a moratorium on the company's debt repayment till December 2017. This will help put the company's finances in order by way of merger with Aircel by selling 51% stake in its tower business to Brookfield.
The management went to the extent of telling lenders that promoters were ready to consider even selling the 50% stake in the new entity that will come into being after the merger with Aircel.
The company held an hour-long press conference with Ambani, explaining the long term plans of the company management to turn R Com's cash flow positive.
What comes next
The deal agreed between the R Com and its lenders will ensure the latter will not invoke strategic debt restructuring forcing promoters out of the company's board, for the next seven months.
Under SDR, banks have the right to convert part of debt in a defaulter company to 51% equity, taking operational control of the management and sell the company to a suitable buyer.
The company will also engage with ratings agencies to explain R Com's strategies to deleverage its balance sheet.
R Com's has received downgrades by rating agencies on the news of loan default to 10 lenders. Care Ratings and Icra Ltd downgraded R Com's short as well as long-term debt to default.
International ratings agencies like Fitch and Moody's, too have downgraded foreign and local currency debt on the company's books.
In its ratings downgrade, Fitch said that R Com's capital structure was "unsustainable" and it did not expect operating cash flows of the company to improve. While Fitch lowered its rating on the company to CCC, Moody's cut R Com's ratings to CAA1 from B2.
A part from presenting a turnaround plan for the debt laden company, R Com also urged for the need of rationalising taxes that telecom industry as a whole was paying to the government.
"Mobile operators are paying an interconnection fee of 14 paisa per call. Even though when the voice calls are completely free today," said Ambani, demanding the government to consider waiving it off completely.