Real estate sector continues to struggle, impact of note ban visible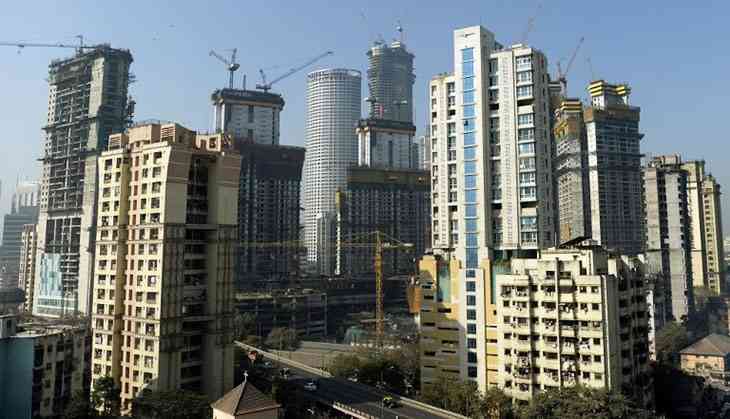 While the Economic Survey suggested that the Indian economy will grow at a robust pace of above 7% in 2016-17, the struggle for real estate developers to sell their projects continued unabated in the last quarter of fiscal 2016-17.
Real estate developers put a halt on new project launches in January-March 2017 due to muted demand from buyers, according to data collected for eight major cities by real estate consultancy PropEquity. These cities included Gurgaon, Noida, Mumbai, Kolkata, Pune, Hyderabad, Bengaluru and Chennai.
"Home launches dipped 19.46% across top eight cities in the first quarter of 2017 (last quarter for FY17) from 28,428 units to 22,897 units," said the PropEquity study.
While the real estate sector has been in distress since the beginning of 2015, the demonetisation of high denomination currency announced in November 2016 was a major blow to the sector.
"The real estate sector in India, especially housing, is going through a critical transition phase post demonetisation, as transaction activity has slowed down. Many buyers, sellers, banks and private equity investors are waiting for the sector to tide over the volatility in the market," said Samir Jasuja, founder and CEO at PropEquity.
Developers are trying to reduce their unsold inventory through fewer launches.
The unsold inventory dipped slightly by 3.12% to 4,71,855 units in the January-March period from 4,87,043 units reported in the previous quarter.
According to the report, housing prices declined by 1.67% to Rs 6,185 per sq ft from Rs 6,290 per sq ft during the period under review.
How the cities fared individually
Among the eight major markets in the country, Gurgaon witnessed the sale of only 931 units, while the city saw launch of only 152 housing units.
Mumbai saw the absorption of 2,890 units, which was a 2.9% decline from the previous quarter.
Absorption rate fell by 0.8% in Hyderabad in the January-March period, with 290 units getting absorbed, while sales in Bengaluru declined by 3.6%, with 7,130 units getting absorbed.
Pune and Kolkata saw declines of 10.5% (8,325 units) and 3.8% (2,798 units) respectively in the home absorption rate.
The only city where absorption rate was positive was Chennai, with a 4.9% rise at 2,550 units in the January-March period.