Punjab: Why Amarinder needs to put his house in order before wooing big industry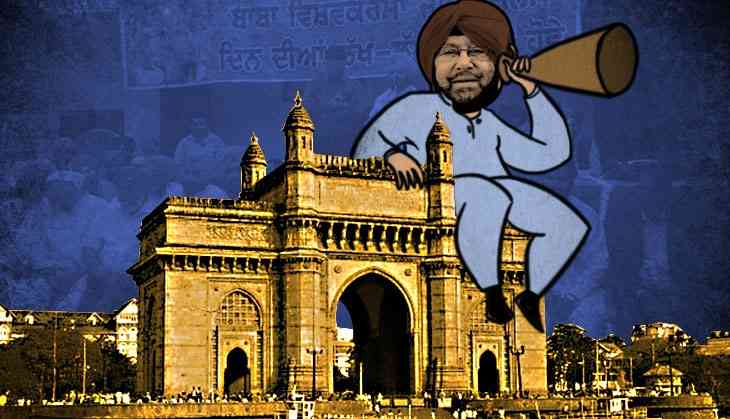 Punjab Chief Minister Captain Amarinder Singh has been a busy man these past few days. Along with members of his cabinet, the CM spent three days in Mumbai wooing top industrialists to come set up shop in Punjab.
Boosting employment and reviving the economy was a key poll agenda in the recently concluded elections in the state.
But while the CM's 'satisfying' trip to Mumbai is appreciated, many in Punjab are of the mind that Amarinder must first set his own house in order – that he should focus on reviving existing industry before jumping the gun and asking big players to invest in the state. That he take steps to take steps to make its existing entrepreneurs regain their confidence and get the local industry stand up on its feet again.
The outcome of policy paralysis
Over the last decade, Punjab's industry has suffered a lot with thousands of units either shutting shop or moving outside.
The main reason for this non-conducive industrial environment was policy paralysis. What truly saw the decline of the once shining beacon of industry was red tapism coupled with corruption.
More so, tax holidays given to the hill states of Himachal Pradesh and Uttarakhand resulted in a lot of industry moving out. Another factor was the unequal playing field in terms of Value Added Tax (VAT) and the dumping of Chinese goods.
Projecting success
From what the government is claiming, Amarinder's trip to Mumbai has been very successful. According to it, Reliance Industries Ltd (RIL) chairman and managing director Mukesh Ambani has promised a slew of investment initiatives including free WiFi to government educational and health institutions, employment for youth, and training of sports persons for the forthcoming Tokyo Olympics.
The Punjab government delegation, led by finance minister Manpreet Singh Badal and irrigation and power minister Rana Gurjit Singh, held a series of meetings on 11 April with top industry leaders including Hinduja Group director Shom Ashok Hinduja and Larsen & Toubro (L&T) director and executive vice president (Power and Heavy Engineering and Defence) Shailendra N Roy.
Amarinder held a series of important meetings with top business leaders to discuss investment issues related to the state. These included one-to-one meetings with Reliance ADAG chairman Anil Ambani, RPG Group chairman Harsh Goenka, Mahindra & Mahindra chairman Anand Mahindra, and Hindustan Unilever Ltd CEO and managing director Sanjiv Mehta.
Striking the deals
Larsen & Toubro's Shailendra N Roy expressed his desire to further strengthen their Punjab connect through massive investments in the state, particularly in infrastructure projects. The delegation promised the state government's full support and cooperation to the company for expanding its ongoing projects, as well as future projects in Punjab.
Hinduja has shown interest in providing skill development to youth and promotion of renewable energy development in the state. Manpreet urged the Hindujas to set up a manufacturing and assembly unit for their trucks in Punjab.
The company said it was looking to diversify into manufacturing of defence vehicles and promised to explore the possibility of setting up a facility at Punjab for the same.
Manpreet urged the company to work on improving fuel efficiencies of their tractors and other vehicles as a step towards boosting efficiencies and incomes of the farmers.
Anil Ambani has sought land for setting up testing ranges for its new defence projects while RPG Group has evinced interest in setting up a tractor tyre plant.
Amarinder has also welcomed Anand Mahindra's offer for digitisation of the state's urban local bodies, besides the establishment of an integrated emergency management system.
Responding to Mahindra's request for a land and incentive package for Swaraj tractors, the state finance minister said about 100 acres of land is available in Bathinda, the strategic gateway for Rajasthan and Haryana. Mahindra also stressed the need for some sort of a certification body to ensure the quality of potatoes in Punjab. The company supplies potatoes to McCain.
Hindustan Unilever has expressed keenness to procure tomatoes and citrus fruits on a large scale from the state for its Kissan jams and squashes.
Amarinder has also got an assurance from Tata Sons chairman Natarajan Chandrasekaran to visit Punjab to explore the possibility of setting up a major venture, even as ICICI Bank Ltd CEO Chanda Kochhar agreed to consider the possibility of shifting the bank's back end operations to Mohali in the next stage of their expansion.
Not the right step?
But the local industrialists point out that all these ventures will take a long time to become a reality. They say the government should first get down to taking measures at home.
"The very first thing required is a major shake up in the industries department. You are continuing with the same officials at same place whom you were calling incompetent during the poll campaign. There is a need to change the existing mindset of bureaucracy. There has not been a single major decision of the state government related to Punjab's existing industry till now. The chief minister has twice taken up agriculture related issues with the centre be it the farm loan waiver or the release of cash credit lease for procurement but nothing on industry," said an industrialist from Ludhiana.
He further pointed that Amarinder is doing the same mistakes as was done by former deputy chief minister Sukhbir Badal in keeping too many important portfolios with himself. "The result is that he hardly has time to meet industry delegations. We need a separate minister dedicated only to industrial development," he said.
Several industrialists feel that the government must ensure that the facilities it is extending to the industrialists it is trying to woo must also be given to the existing industrial units as well. They also feel that the government must stick to its promise of giving power to the industry at Rs 5 per unit for five years.
Fallacy of 'Gujarat model'
Many feel that Amarinder should not fall in the trap of pursuing the much touted 'Gujarat model' of industrial development that envisages holding high profile investor summits promising the moon to the masses and later showing reluctance in even sharing how much of the memorandums of understanding are realised on the ground and how much employment they generate.
The Akalis had held a similar event on two occasions and the results are still awaited. Instead it is felt that the government should get large scale public sector units for the state like the Diesel Component Workshop that Amarinder had brought to Patiala previously.
"We are eagerly awaiting a new industrial policy along with the promised package to the Punjab's industry for its revival that was promised in six pages of the Congress manifesto," said Badish Jindal, an industrialist having a steel unit.
Manpreet has promised a new industrial policy soon to ease the procedures and regulations for industrial and business investment in the economically shattered state. He said the fiscal health of Punjab is in a poor state as a result of the previous government's misrule and needs strong measures, including large scale investments and industrial development for its revival.
However, industrialists like Upkar Singh who is an office bearer of Chamber of Industrial and Commercial Undertakings says, "It will be a big relief to the very large number of ancillary units if the government is successful in getting a big firm to set up a two wheeler or four wheeler in the state. It is a good move by the government to draw big investors to the state."
However, a Chandigarh based political observer pointed, "Big industry wants a red carpet welcome, but there should not be any dirt swept under it."