PM Modi launches online agri-market. Nothing new, say experts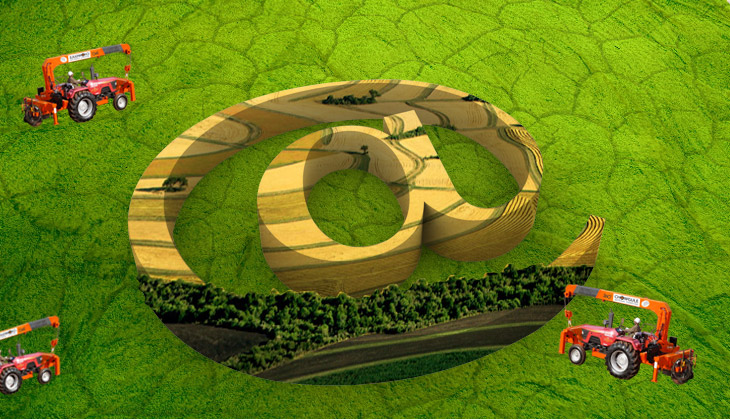 Close on the heels of the new crop insurance policy, Prime Minister Narendra Modi launched a new scheme on 14 April ostensibly for farmers. He formally launched a pilot of the National Agricultural Market e-market platform initiative. While farmers themselves may assess the effectiveness of the scheme for them only after experiencing its implementation for some time, agricultural experts are not enthused about it.
According to Agriculture Minister Radha Mohan Singh, the objective of the platform is to bring about comprehensive agricultural market reforms so that farmers could get good prices for their produce. Its goal is to connect 585 regulated agricultural markets across the country to a common e-market platform by March 2018.
Also read - Agriculture Ministry not just renamed; many agri-schemes rehashed too
Singh also informed that 21 markets in eight states have been chosen for the pilot launch. The states include BJP-ruled Gujarat, Rajasthan, Madhya Pradesh, Haryana and Jharkhand, pro-BJP TRS-ruled Telangana, SP-ruled Uttar Pradesh and Congress-ruled Himachal Pradesh.
But agricultural experts don't seem too enthused about the idea. This is what they told Catch.
Movement of crops is the problem
Former Member of Planning Commission Prof Abhijit Sen said there was nothing new in the scheme and that similar efforts have been on for some time. You can take a lot of electronic initiatives but the real problem, Sen noted, is moving crops from one place to another without the permission of the mandis. He was of the view that a national agricultural market can not be established unless you can get states to agree on movement of goods.
Ashok Desai, noted economist and former advisor to the Union finance ministry, too, said he wasn't impressed with the scheme. According to him, this was not the way to go about it, since e-markets are already there in the country and haven't done well. But the government has made no effort to understand what the shortcomings.
Citing the commodity exchanges as an example, Desai said they haven't expanded much and only certain companies have benefited. There should first be a proper study of what went wrong and why it always remained an under-developed market, which the government hasn't done, he added.
A WTO-like situation among states?
Dr GV Ramanjaneyulu, Executive Director of the Secunderabad-based Centre for Sustainable Agriculture, was of the opinion that the scheme will further reinforce India's agricultural market as a buyers' market, in which traders will be benefited and not farmers. 
He told Catch that if the e-market will operate on an inter-state basis, then it will lead to development of acrimonious relationships between states, just as what Wold Trade Organisation has done to trading across the world. 
Dr Ramanjaneyulu explained that the cost of cultivation varies across the country because of which traders will prefer buying from places that will have lower costs. 
He noted that contrary to government's claims, this will not lead to competitiveness as farmers who have incurred high costs due to several factors will not get the right price and will lose out. 
He suggested that for the scheme to succeed, the government must introduce protection systems for such farmers and in the long term, strive for reducing the cost of production in agriculture across the country.
More in Catch - Why the Modi government's online farm market won't sell 
Total Recall: how the match is fixed against Indian farmers