#NotesForMrJaitley 1: how to make this year's budget more farmer friendly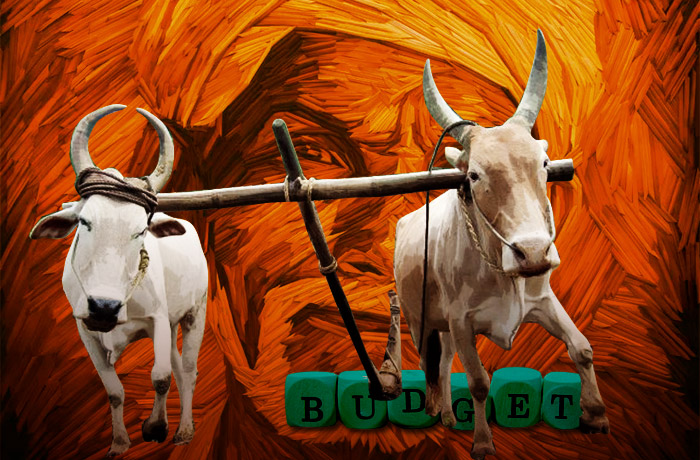 The Budget for 2016-17 is around the corner and all eyes are now on Finance Minister Arun Jaitley. Should the government spend more, or keep its wallet shut? The global economy wades through crashing commodity prices and unsure policy moves and shaky investors. In the midst of this India has to decide which course to take, to ensure jobs to millions of youth joining the workforce every year. We at Catch bring you a series with a focus on all sections of the population and their requirements from Mr Jaitey's Budget.
***
Two successive droughts in previous years have wreaked havoc on the lives of Indian farmers. As many as 5,650 farmers committed suicide in 2014 and that numbers in 2015 is expected to be more.
This, at a time when the Indian economy is pegged to grow at 7.5%, the fastest in the world. Usually, stories of farmers' deaths do not trouble the policy makers as the sector accounts for just 17% in the Indian GDP these days. But a crash in the farm incomes has meant troubles for India's corporate sector as well. From automobile to FMCG companies, every business conglomerate is troubled due to lack of demand from the rural sector.
Also read - MGNREGA@10: In Banda, a job card can be the difference between life and death
In case the government fails to revive the Indian agriculture sector this year, it may have a cascading impact on the overall Indian economy, which in turn could puncture India's growth prospects through domestic demand, especially at a time when there is no demand for Indian products.
On 29 February, Finance Minister Arun Jaitley will present his third budget and has a chance to support the crumbling farm sector of India that supports 49% of the Indian workforce.
Even though one budget is not possible to fix the problems of the agriculture sector, there are certain things the government can do to ensure that India's growth story does not come crashing down like a house of cards.
Some things can go a long way in addressing the problems of the sector that has been ignored in the favour of manufacturing and service sectors since the 90s.
Suggestions for government
YK Alagh, a noted agricultural economist and former union minister told Catch,"The government needs to increase the allocation for irrigation and ground water exploration. States do not give enough money for such projects and it is up to the central government to ensure that such projects are taken up seriously. How long can we survive on rains?"
Arun Jaitley in his budget for the 2015-16 had allocated Rs 5,300 crore for micro-irrigation schemes, but Alag says that this money is not enough to insulate Indian agriculture sector from droughts.
"States spend this much money on the salaries of their workers in the agriculture departments. There is hardly any money left to be used in the projects," said Alagh.
In India, the cost of digging ground water is around Rs 1 lakh per hectare of land. Alagh criticises the culture of working through NGOs in implementing ground water irrigation projects as they are arbitrary and mainly depend on the work of the NGO. "What if an NGO shuts down shop and leaves? Who will implement the project? I think it should be government's responsibility to create irrigation infrastructure at whatever cost it takes because without irrigation Indian agriculture sector cannot improve".
Also read - Forget Green Revolution. Punjab farmers face back-breaking debt
Apart from this, Alagh suggests that the government set up agricultural markets in the new smart city projects so that the farmers can come and sell their products directly to the consumers.
"There should be food processing units in these smart cities that procure farmers products and supply them to the consumers. At the moment, most of the towns with a population of 10 lakhs do not have any farmers markets. They are forced to sell their products to third parties because of lack of any direct market," added Alagh.
Alagh, who is the author of the "The Future of Indian Agriculture", wants 'Producer Companies' to be allowed separate funding capacity to grow their business.
A producer company is one with 10 or more members with each of them being a primary producer of an agricultural product that includes vegetables, forestry, poultry animal husbandry etc.
Ajay Jakhar of Chairman of Bharat Krishak Samaj says that the government should do away with their habit of suppressing the price of farmers produce by importing the same thing from outside.
Farmers also Make in India
Jakhar gave a recent example of the import of 5 lakh tonnes of maize by the Indian government. Maize as a commodity is mainly consumed by the poultry and the starch industry.
"On an average the yield of Maze in India is 30 quintals per acre. If the government had not made duty free imports of maze, the price of the commodity would have increased from Rs 1500 per quintal to around Rs 1800 per quintal. Instead of allowing farmers to make money on that, the government decided to listen to the industry lobby and allowed import of maze from outside. Who benefited from the decision? Certainly not the farmers," says Jakhar.
Apart from this, Jakahar has also made a set of demand that includes:
Target 2% expenditure on agriculture R&D of agricultural GDP over the next few years.
Fund repair & maintenance of all existing irrigation projects. Provide drainage for existing irrigated areas. Don't fund new flood irrigation projects.
Increased outlay for Watershed Management subsumed under Pradhan Mantri Krishi Sichai Yojana by 10 times for drought prone rain-fed area development.
Funding of 1 million small water storage reservoirs & distribution of soil moisture measuring sensors to all farmers.
"Just announcing the scheme is not enough. One needs to create infrastructure for it as well": Ashok Gulati
Increased outlay for Micro Irrigation Systems subsumed under Pradhan Mantri Krishi Sichai Yojana by 10 times & accord it infrastructure lending status.
Ashok Gulati, former chairman of the Commission for Agricultural Costs and Prices, says that the government should announce a proper implementation infrastructure for the recently launched crop insurance scheme. "Just announcing the scheme is not enough. One needs to create infrastructure for it as well".
Apart from this Gulati wants the government to control the subsidies given on the fertilisers by way of direct transfers.
The dangers of not arresting the fall in India's agriculture sector
India is home to world's largest population of malnourished people at 194 million. For these people, growth as high as 7% is of little significance. In the past three years, the Indian agriculture sector has grown by just around 2% as against the target of 4%.
In case the government fails to provide support to the largest job providing sector of the country, its consequence may be dire in the coming years, reflecting on the overall growth of the country.
More in Catch - Cotton farmer suicides: Punjab has been here before and not learnt
A farmer's wake-up call to India: try to understand why we die