NITI Aayog puts PSUs on chopping block, govt targets Rs 56,500 crore
Catch Team
| Updated on: 10 February 2017, 1:50 IST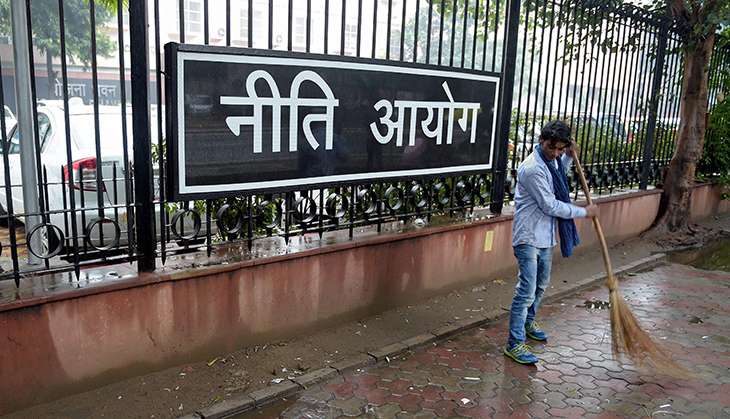 NITI Aayog, the apex planning body in the country, has given the government a reform roadmap for State-owned units.
PTI reports that the Arvind Panagariya-led body has given two separate lists of PSUs - one of units which need to be shut down, and another one comprising of units which must be strategically privatised. This basically means that the government will bring its stake down to 49% or below. The private entities which buy the company will hold the majority share.
Finance Minister Arun Jaitley, in this year's Budget speech, had mentioned that the NITI Aayog will identify the PSUs for strategic sale. The move by the NITI Aayog is in line with the government's intention to move out of sick units, and raise funds by reducing its stake from others.
Which PSUs will be affected?
Reportedly, around 15 PSUs, including Coal India, NMDC, MOIL, MMTC, National Fertilisers, NALCO and Bharat Electronics, are in the government's list for stake sale in the current fiscal.
NITI Aayog has also recommended disinvestment in State-run Air India, once it is revived. Chennai Petroleum, Madras Fertiliser and FACT are the other units which the planning body has listed for strategic sale.

Also read- NotesForMrJaitley 10: reduce your expectations from disinvestment
Interestingly, Civil Aviation Minister Ashok Gajapathy Raju had recently said that the books of Air India are so bad that "nobody will buy it". He had ruled out disinvestment.
The carrier is said to be under a debt of Rs 50,000 crore, and Raju had said that public money cannot fund the carrier for 'eternity'.
Meanwhile, the NITI Aayog list has 26 units which should be immediately sold off. There is also a list of loss-making hotels which the Aayog says need to be leased out to private players.
The money expected
The government has given itself a target of Rs 56,500 crore to be raised through disinvestment this year.
This may be an ambitious target, if the previous years' records are anything to go by.
During 2015-16, the government had set a target of Rs 69,500 crore, and managed to raise just Rs 25,312 crore through disinvestment.
It had raised around Rs 24,500 crore in 2014-15; about Rs 16,000 crore in 2013-14 and Rs 23,960 crore in 2012-13. In 2011-12, the figure was around Rs 14,000 crore, while over Rs 22,100 crore was raised in 2010-11.
This year, the government has already raised Rs 2,700 crore by divesting a 11.36% stake in NHPC.
Reviving sick PSUs was on PM Narendra Modi's to do list. However, reports suggest he is not in a hurry to close down or shut public sector units.
Recently, the government was considering getting healthy PSUs to revive closed units of the Hindustan Fertiliser Corporation (HFC) and the Fertiliser Corporation of India (FCI).
Edited by Shreyas Sharma
More in Catch
NITI Aayog proposes tax holiday for electronics manufacturers. Will it work?
Modi's honeymoon with NITI Aayog is over: Is an overhaul on the cards?
Five reasons why Arun Shourie criticised the Modi government