#MeToo movement: Walmart to remove 'Cosmopolitan' from checkout lines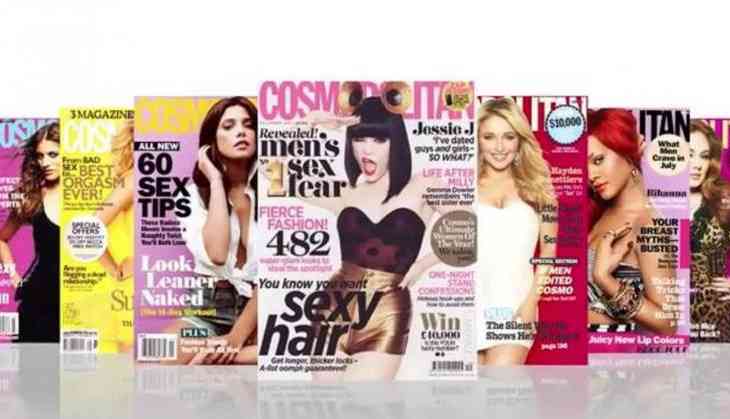 Walmart Inc. multinational retail corporation has decided to no longer keep the women's fashion magazine 'Cosmopolitan' at checkout lines across 5,000 stores.

Walmart spokesperson Meggan Kring said, "With all the products available in our store, we evaluate a variety of things and make changes. Walmart will offer the magazine Cosmopolitan to customers but it will no longer be located in the checkout aisles. While this was primarily a business decision, the concerns raised were heard."

A press release from National Center on Sexual Exploitation (NCOSE) said, due to magazine's "hypersexualized and degrading" content the checkout lines will no longer keep Cosmopolitan magazine in the checkout lines. They believe that the magazine is inappropriate for the children.

NCOSE Vice President of Advocacy and Outreach Haley Halverson said in a Facebook live session, "You can go through and buy your groceries with your family knowing you don't have to be exposed to this graphic and often degrading and offensive material. Instead, all of these magazines will be moved, in isolation, to the magazine racks."
Also Read: Singapore Airlines Boeing 787 Dreamliner reveals the new business class
We're so excited to announce our February cover ⭐️s, @CamilaMendes and @LiliReinhart! Get a first look here: https://t.co/A9byjzT6sh & grab your copy January 9 💖 pic.twitter.com/HvCdw7CQzW

— Cosmopolitan (@Cosmopolitan) January 3, 2018
Halverson said, "Especially in this #MeToo world, it's time to start addressing the fact that we can't treat women as objects in these ways in our popular culture and then expect individuals to treat women with respect in their day-to-day lives."

"The magazine is filled with articles that are extremely sexually graphic and it encourages young readers to involve in sexting and to watch pornography. The whole act might be harmful for their future," said Halverson. She also believes that the magazine targets "young female demographic" with its colorful and glossy star cover models.

NCOSE was established in New York in 1962, it registered itself as Morality in Media, Inc. For years, they are working on its agenda to remove the magazine from the store shelves.

The recent movement #MeToo which gained worldwide acceptance and people came in open to speak about sexual harassment and more. Walmart's decision to remove the magazine from the checkout lines will support the same.

An industry-wide survey revealed, 94% of women say they have experienced some form of sexual harassment or assault over the course of their careers in the entertainment industry.
Also Read: Trishneet Arora in Forbes 30 under 30 Asia 2018 list