JSW Group to invest Rs 3400 cr in Bengal; launch CSR activities for farmers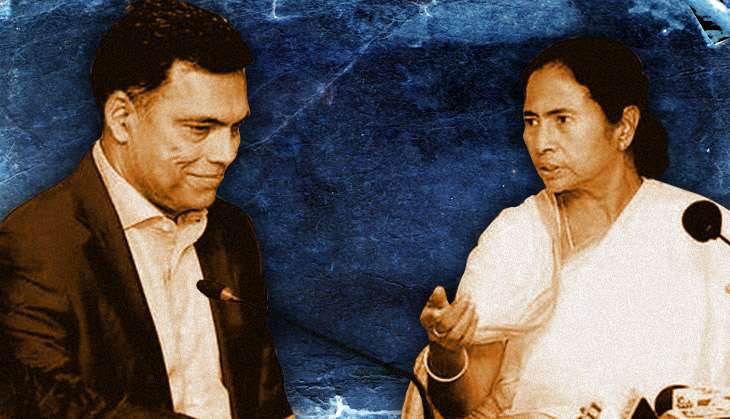 To help farmers who were made to unwillingly give up their land for industrial purposes, West Bengal Chief Minister Mamata Banerjee has asked industrialists to innovate new Corporate Social Responsibility (CSR) activities.
On 18 October, a proposal to invest Rs 3,400 crore at Salboni in West Midnapore made by JSW Group chairman Sajjan Jindal was accepted by the state government.
A senior office of the state government said, "As the chief minister said earlier that she does not want any forcible land acquisition for industry, industrialists who wants to invest in Bengal should focus more on farmer friendly measures so that industry and agriculture could go hand in hand in Bengal.
As far as Jindal's project is concerned, the fresh investment would create 3,000 direct or indirect employment opportunities. Of the 4,000 acres of land in Salboni that has been acquired by the group, 294 acres will be developed on an agricultural project, or a model farm, on a cooperative basis with landowners being its members "so that both industry and agriculture goes hand in hand". The training for the farming will be provided by the JSW group itself.
Also read - Shutting shop: Bengal to shut down 40 sick PSUs, new jobs or VRS for employees
In all, the Jindal group will invest Rs 700 crore into cement expansion, Rs 200 crore in captive power plant, Rs 1,500 crore in decorative paints and Rs 1,000 crore in the downstream steel unit. The capacity of the decorative paint plant will be 2 lakh KL and that of the downstream steel unit will be 0.5 million tonne. The steel will be sourced from Maharashtra or Karnataka.
Leading the movement
Banerjee has been at the helm of anti-land acquisition movement for a decade and it helped her party, the Trinamool Congress (TMC), to victory in the assembly elections in 2011 with her slogan Maa, Maati, Manush - Mother, Earth, People - that grew from the Singur and Nandigram agitation.
Her pro-farmer policy is what has allowed her to welcome Jindal's proposal with open arms.
An industrialist who does not want to be named says, "It's not possible for an industrialist to innovate farmer friendly measures every time, but CSR activities are based looking at some of the welfare measures to be provided for the land - losers and affected families.
According to economists, it is necessary to look at the welfare of the farmers whose land has been taken for industrial purpose and so Bengal's approach is appreciated.
Sugata Marjit, an eminent economist said, "We are happy that JSW decided to invest more for Bengal and hopefully more industrialists will innovate such CSR activities for the welfare of the farmers if they want to invest in Bengal."
An unsure Opposition
Both CPI(M) and Congress leaders are not sure when the project will materialise as a few previous plans announced by the TMC government yet have to see the light of day.
CPI(M) leader Sujan Chakraborty said, "It is to be seen when the industrial project will materialise and whether farmers are really happy with the project."
Congress leader Abdul Mannan said, "Let's see whether the project ultimately materalised or not."
Edited by Aleesha Matharu
More in Catch - Mamata may keep inviting industry. But there IS no land
Mamata hands over land to Singur farmers, sows the first seeds