Job loss & a dramatic fall in revenue: note ban and India's new nightmare economy
Catch Team
| Updated on: 11 February 2017, 5:46 IST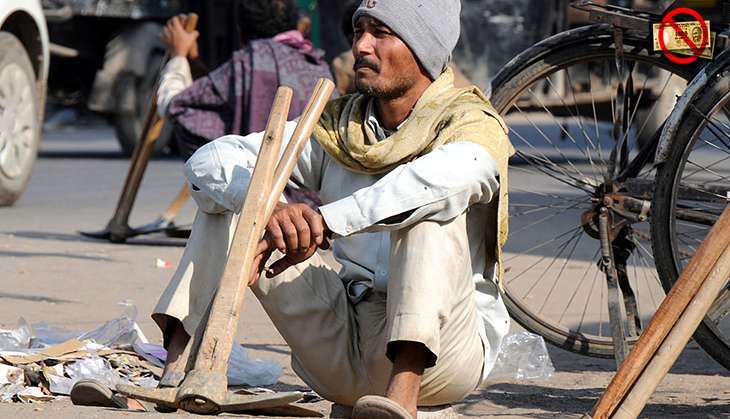 Job loss and a fall in the revenue is a nightmare that should have been foreseen by Prime Minister Narendra Modi's government when it implemented demonetisation in November.
This nightmare is now a reality in India, according to a study by All India Manufacturers' Organisation (AIMO), one of the largest organisations in its field.
Here is a snapshot of their latest study, as reported in the media:
Projected drop in employment by March 2017 across micro and small-scale industries.
In the first month of demonetisation, there was a 35% job loss in these industries.
Also read -Demonetisation may slow down economy: President Pranab Mukherjee
Drop in revenue projected in the study by AIMO by March 2017.
In the first month, there was a drop of 50% in revenue in these sectors.
Some factors which contributed to the fall in revenue and job losses are: zero cash flow, low cash withdrawals, limited fundraising options, uncertainty of Goods and Services Tax, loss of man/labour days and an unstable real estate sector.
Number of members belonging to micro, small, medium and large scale manufacturing and exporting units who represent AIMO.
AIMO also includes 13,000 direct members apart from the 3 lakh indirect members in India. They represent about 3,000 industry and associations in Maharashtra and 1,200 in Tamil Nadu.
Three studies have been conducted by the AIMO since demonetisation began on 8 November to study its impact. A fourth study has already been commissioned.
All the studies are conducted by an expert committee, which includes industrialists, SMEs, chartered accountants and lawyers.
The findings of the previous three studies were sent to the union commerce and finance ministry. "Unfortunately, there was no response of acknowledgement or reply from these ministries," KE Raghunathan, national president, AIMO, told the media.
Share of job loss in the manufacturing sector in the first month of the note ban. It is also the sector with the least impact on jobs.
The highest job loss (of about 35%) is reported in the infrastructure projects, especially road constructions. This will increase to 40% by March 2017.
Infrastructure is followed by foreign companies who are into the export market, with a job loss of 30%. But job loss will increase the most in this sector, to about 35-45%, by March 2017.
More in Catch - Black cash is just 1% of black economy: Arun Kumar on 50 days of note ban
Cashing in on cashless payments: 271% jump in e-wallet transactions since note ban