Indian growth story began with techies; they threaten to halt it too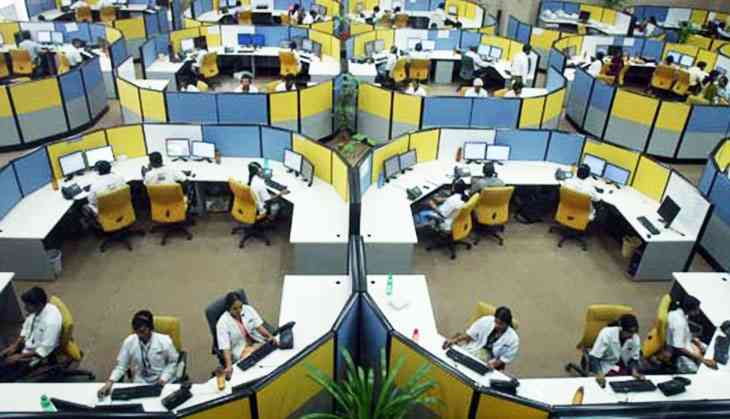 For years, the Indian IT sector has created the middle class that has contributed to India's high octane GDP growth. Be it the real estate sector, the automobile sector, consumer durables or the smartphone industry, a software engineer was the targeted customer for all the companies.
But it's these very engineers who are now losing jobs. A few days ago, Wipro sacked 500 of its employees. US-listed IT major Cognizant is reducing its employee count by 5% , which translates to close to 10,000 workers, according to a Business Standard report. A majority of Cognizant workforce is based out of India.
To make matters worse, only 58% of Indian IT companies plan to hire in the April-September period, according to the Experis IT Employment Outlook Survey reported by Mint. It is a 15 percentage-point drop from the previous quarter.
The impact of automation
Indian IT firms are also having tough time competing in the global markets due to changing demand of their international clients who are moving towards automated processes.
In a recent report, Goldman Sachs said that the revenues of the top five Indian IT services firms are likely to grow at a compound annual growth rate (CAGR) of 8% as compared to 11% during the FY 2011 to FY 2016 period.
"The survey of 560 companies, conducted by Experis IT, a 100% subsidiary of staffing firm ManpowerGroup, shows that hiring across IT firms may be hit over the next two quarters due to an overall global slowdown, impact of automation and scarcity of the right talent with niche skills," said the newspaper report.
The report adds that India's Net Employment Outlook has dipped for five consecutive quarters from 38% in April-June 2016 to 18% in April-June 2017.
A cascading effect
A fresh software engineer starts with an annual package in the range of Rs 2.3 lakh to Rs 11.2 lakh depending upon his/her profile.
Since India has been the world's biggest exporter of IT and IT services over the past two decades, software engineers enjoyed the highest job security allowing them to purchase high-ticket items like cars, homes and high end gadgets at EMIs.
But now that this segment begins to feel insecure about its future, there will be a cascading impact on a number of other sectors.
"The IT sector employees used to go for EMI-backed purchases. With their jobs getting impacted, especially at the lower end, it would certainly impact consumption sectors including the automobile", said Abdul Majeed, head of automotive practice at consulting firm PwC.
Domestic car sales during 2016-17 grew 3.85% at 21,02,996 units from 20,25,097 units in the previous year. This was the lowest growth since 2014-15, when car sales rose 5.09 per cent according to data from Society of Indian Automobile Manufacturers.
With IT sector jobs in danger, one can expect a further decline in the growth of personal car sales in the current year.
Real estate is another sector that flourished on the purchasing power of software engineers. Most of the homes in the range of Rs 50 lakh to Rs 1.5 crore were purchased by these mid level IT sector engineers earning anywhere between Rs 12 lakh to Rs 20 lakh per annum.
Under pressure
Over the last three years, due to overall slowdown in sectors like Telecom, FMCG and consumer durables the sector is already under pressure.
Then there was note ban announced by the government in November 2016 that put gave a major shock to the purchasing power of buyers.
With IT sector employees, too staring at a bleak future, real estate developers expect not very bright days ahead.
Home launches dipped 19.46% across top eight cities in the first quarter of 2017 (last quarter for FY17) from 28,428 units to 22,897 units accoridng to data released by PropEquity.
"Purchasing a home requires long term planning as the home loan tenure lasts for 20 years. So, any impact on the jobs of youngsters will definitely be bad for the home sales in the country, said Samatak Das, Chief Economist & National Director- Research at Real Estate Consultancy Knight Frank.
Das also points out that with IT companies not doing well in the country, even the commercial office space market will come under pressure. "IT sector accounts for 60-65% of commercial office space in cities like Banglore and Mumbai. Even though there would be demand from the start-ups and banking sector, the lack of demand for office space will keep the office space growth flat in the medium term," added Das.
Is there a hope of recovery?
Madan Sabnavis, chief economist at Care Ratings, says, "Job losses in the IT sector will definitely impact the consumption sectors in the economy. But how much would be its actual impact is difficult to say at the moment. We expect a lot of these people to be consumed in other sectors like manufacturing, banking etc. But it will take some time for sure".
Das expects the impact to last for about two years. "The US does not have enough skilled labour in the country. Sooner or later they will realise that they can't do without Indian IT workforce. But that will take some time. So in that period there would pain for the Indian IT companies as well as economy," says Das.