India's GDP growth slowest in 6 quarters at 7.1%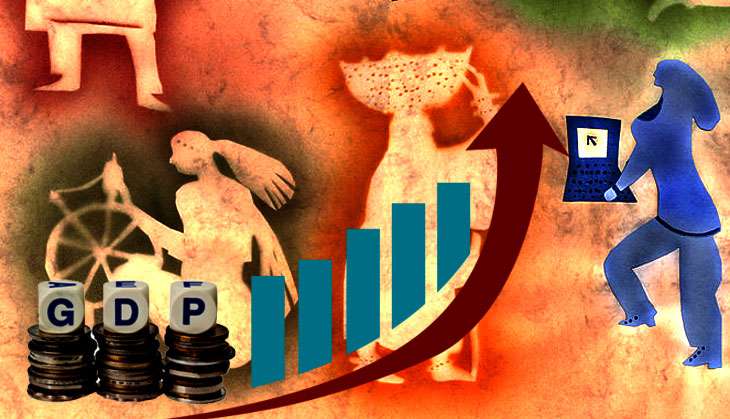 After growing at 7.9% in the January-March quarter of 2015-16, the gross domestic product (GDP) growth for the first quarter of the current financial year (2016-17) declined to 7.1% for India, the slowest in six quarters.
The growth is lower than the expectations of most analyst polls that made a forecast of a figure between 7.4% to 7.6%.
Rating agency CARE had expected the GDP to grow at 7.4% per cent in Q1 of FY17. Goldman Sachs, on the other hand, had projected growth at 7.8% for the same period .
In terms of gross value added (GVA) - considered a better measure of economic performance, as it excludes product taxes and subsidies - the growth was a bit higher at 7.3%, against 7.2% in the previous year, as per government data.
Growth in agriculture, forestry and fishing dipped to 1.8%, as compared to 2.6% in the same quarter last year.
Mining and quarrying reported a negative growth at -0.4% compared to the 8.5% in the corresponding period.
Manufacturing grew by 9.1% compared with the 7.3% last year. Electricity sector too grew by 9.4% compared to the 4% last year.
The construction sector, which has been disappointing for some time, continued a weak performance by posting a growth of 1.5% as compared to a 5.6% from last year.
Trade, hotel, transport and communication sectors grew by 8.1% compared to the 10% from last year.
Financial and insurance, real estate sectors grew by 9.4% compared to a 9.3% from last year. Public Administration, defence services grew by 12.35 compared to a 5.9%.
Chief Economist with rating agency CRISIL, DK Joshi, expressed his surprise over the difference between the growths of mining and quarrying and electricity sectors. Usually, growth in electricity sector leads to a growth in mining activity in the country.
Gross fixed capital formation contracted by 3.2 % year-on-year to Rs 8.6 lakh crore but private final consumption expenditure was up 6.7% year on year at Rs 16.05 lakh crore. Government final consumption expenditure grew by 18.8% year on year at Rs 3.49 lakh crore.
For the whole year, The Economic Survey had projected India's economic growth to remain within a range of 7-7.75% in 2016-17.
But Finance Minister Arun Jaitley had publicly claimed that India's economic growth this year could outpace estimates and accelerate to as much as 8.5% if the monsoon kept its dates with the country after two years of drought.