Govt says no more e-retail discounts. Can Flipkart, Amazon & Co. survive?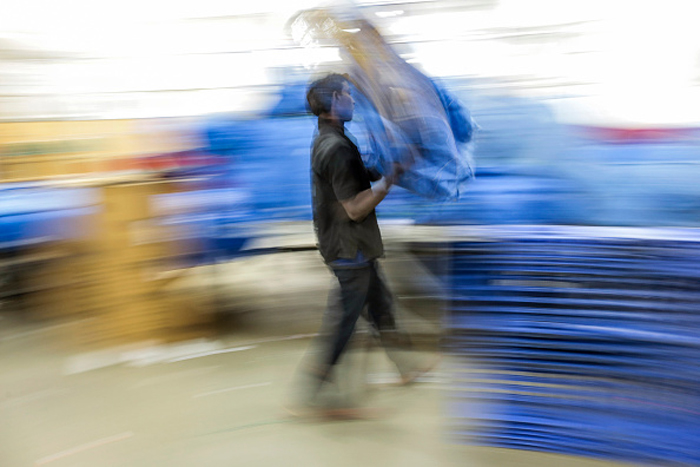 The business model
The e-commerce revolution in India has been built on deep discounts
Thanks to this, India became the fastest-growing country in Asia-Pacific, growing 133.8% in 2014 and 129.5% in 2015
The spoiler
The government has come up with a new policy to level the playing field between traditional and e-retail
The likes of Flipkart, Amazon and Snapdeal can no longer offer discounts - platforms are forbidden from influencing pricing
More in the story
Why this great news for brick-and-mortar retailers like Kishore Biyani
Why e-commerce firms could be battling for survival
The e-commerce revolution took the Indian retail sector by storm around a decade ago. This took the brick-and-mortar retailers by surprise, and shook the foundations of their business models.
Organised brick-and-mortar retailers like Future Group, Bharti Retail and Reliance Retail lost their customers to the likes of Flipkart, Snapdeal and Amazon, as they could not beat the kind of discounts the latter offered.
Online retail quickly become all about deep discounts; often, products were sold at less than the purchase cost.
Read: Alibaba to enter Indian e-commerce market this year
Riding this strategy, India became the fastest-growing country in terms of retail e-commerce in the Asia-Pacific region, growing 133.8% in 2014 and 129.5% in 2015.
According to marketing research firm eMarketer, e-commerce sales in India are expected to grow from $14 billion in 2015 to $55 billion in 2018.
But now, the Department of Industrial Policy & Promotion (DIPP) has introduced conditions to ensure that platform owners do not turn sellers.
The policy note by the government also says that sales on an e-commerce platform cannot exceed 25% for any vendor; guarantee and warranty must be the responsibility of the seller, and platform owners cannot influence the pricing of products, so that there's a level playing field.
Good news for Biyani & Co.
The move has got the likes of Kishore Biyani smiling,
"This was needed. [Online retailers] will not only stop giving huge discounts, but also, perhaps, not advertise openly about big sale days. This will call for change of business model," said Biyani, CEO of Future Group, which runs the country's largest brick-and-mortar retail company.
Also read- Govt allows 100% FDI in e-commerce: understanding key concepts related to FDI
In the past, Biyani has legally challenged the discounting model of the e-commerce companies on the back of private equity and venture capitalists, and always considered his model to be superior to the online model.
Now that the new rules seek to tighten the norms around discounts, the question arises, will the online companies like Flipkart, Snapdeal or Amazon survive in India?
Govt says platform owners can't influence product pricing, so that there's a level playing field
According to an expert with an international consultancy: "The reason behind the growth of e-commerce trade in India was essentially discounts. E-commerce companies were relying on the fact that once a large population experiences the convenience of shopping online, it would start preferring online over offline purchase. But, the number of people who have got accustomed to online trade are still minuscule."
Online retail now accounts for 0.8% of all retail sales in India, compared with a global average of 6.3%.
"This means, the country still requires some sort of foreign money to offer discounts, to be able to attract people towards an online purchasing habit. But now, it would be a challenge for these companies to increase their business," the expert added.
Nervous players
Most of the big e-commerce players have kept quiet about the new government policy. This shows that nervousness among them.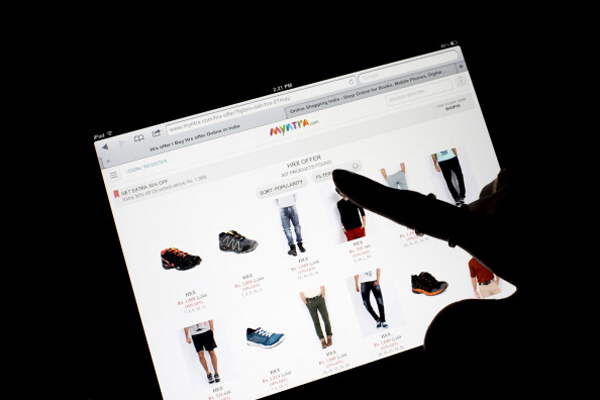 Flipkart, India's biggest e-commerce player by market value, saw a decline in its valuation recently, when Morgan Stanley marked down its investment in the company by 27%.
The decision to mark down the investment was based on the recent slowdown in the business of e-commerce firms in India, which are feeling the pinch of tighter scrutiny on the discounts being offered by them.
And now, when there is an absolute ban from offer discounts, companies would not be able to have mega sales festivals to attract buyers. This may well bring the brick and mortar players back in the business.
Small traders not happy
Not everyone is hopeful of good days, according to Praveen Khandelwal, secretary general, Confederation of All India Traders. FDI in retail in e-commerce will hamper the trade and commerce conducted by not only the traders, but even by the MSME sector.
Read more: Flipkart has reported Rs 2,000 crore loss. Other e-commerce sites have similar stories. Is the bubble ready to burst?
"It will also distort the taxation system, since the e-tailers will be registered with the taxation department in one state, but will be entitled to trade across the country without seeking registration with tax authorities in other states, and will be free to deliver material in another state with paying the local tax of the concerned state. On the other hand, the traders or MSMEs need to obtain separate registration in each state if they conduct business activities in more than one state," Khandelwal said.
Edited by Shreyas Sharma
More in Catch:
Indian e-commerce market to touch $128 billion by 2017, reveals study
We were pressured for a compromise, says Delhi hate attack victim
Election 2016: Meet the man who might deliver Assam for BJP
Anti-vaccine poster boy: is Andrew Wakefield the most hated man in modern medicine?