Eating out to get a lot cheaper: Govt asks restaurants to remove service charge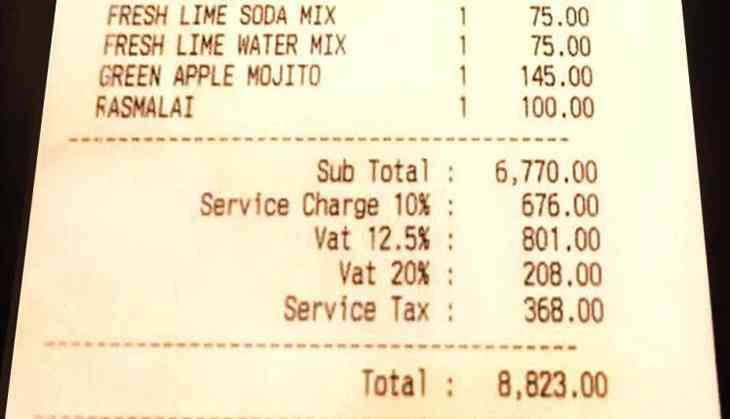 In a not too distant future, it's likely that the next time you visit a restaurant, you're not going to be paying as much money as you're accustomed to as the Centre has decided to stop eateries from levying a service charge on the customers.
"There is no such thing as service charge. If it is being charged by restaurants, it is wrong. An advisory has been issued in this regard and sent to PMO," the Economic Times quoted Minister of Consumer Affairs, Food and Public Distribution Ram Vilas Paswan.
'Voluntary' charge
The issue first came to light earlier this year when department of consumer affairs said that service charge, which is usually part of the bill at hotels and restaurants, was made 'voluntary. This meant that it was discretionary for consumers whether to pay service charge or not. After the circular, the hotel industry was up in arms and was lobbying with the government to not make the payment of service charge voluntary.
While the central government is planning to make service charge illegal now, the Consumer Protection Council (CPC) in Chandigarh took the decision in March this year. The city administration has been fining restaurant owners for charging service charge since then.
The service charge is taken by a restaurant for offering its services to customers. Consumers often confuse it with the service tax which is charged by the government and is mandatory on consuming any service in the country.
There is no fixed rate for the service charge and the restaurant owners are free to charge any amount on the final bill. Many times it is even even charged as a fixed amount between which may range from Rs 50 to Rs 100.
The idea of charging service charge is a smart practice by the restaurants to force consumers to pay tip irrespective of whether they liked the service at the restaurant or not.
Also, the Consumer Affairs ministry is looking at ways to curb food wastage in the hotel industry. "We don't want any regulations or issue advisory nor we want to bring a new law. We want hotels and restaurants to take voluntary steps to address the issue of food wastage," Paswan told reporters.