Dunkin' Donuts introduces lip-smacking 'donut fries' in Boston
Dunkin' Donuts an American global doughnut company which is famous among youngsters worldwide for it lip-smacking donuts, burgers,and coffee has introduced its 'donut fries'. They have introduced other things at selected locations like Munchkins dippers, a gluten-free fudge brownie, ham and cheese rollups, pretzel bites, waffle breaded chicken tenders and warm cookies.

Dunkin said, the new $2 snacking menu is being tested "at a small number of its restaurants in the Boston market," including 265 Franklin Street in Boston, Logan Airport and the new concept store in Quincy.
Also Read: Foxconn to manufacture world's first blockchain smartphone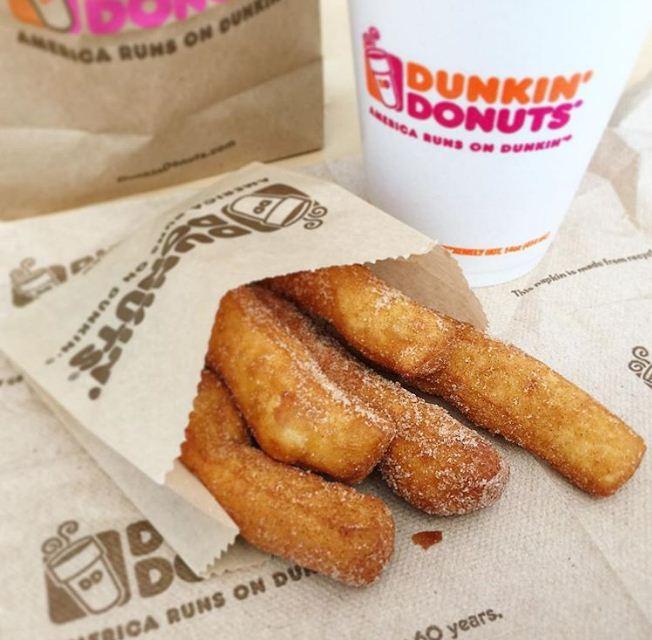 Dunkin said, "The snacking menu features several new sweet and savory items that pair perfectly with Dunkin Donuts' signature beverages and are ideal for an energizing afternoon break."

People around Boston are going crazy for this delicious new item. Several people posted pictures on Instagram and Twitter to thank Dunkin Donuts.
DONUT FRIES!!!!!!! Thank you @dunkindonuts - Amazing! Might you consider adding a cream cheese or vanilla cream dipping frosting cup? pic.twitter.com/9an0E93R7f

— Dustin Pari (@dustinpari) March 19, 2018
A Dunkin Donuts fan wrote on Twitter, "DONUT FRIES!!!!!!! Thank you @dunkindonuts - Amazing!"
Also Read: Bitcoin nosedives under $7,000 for the first time since February