Don't be happy about the Re 1 fine. That may not stop call drops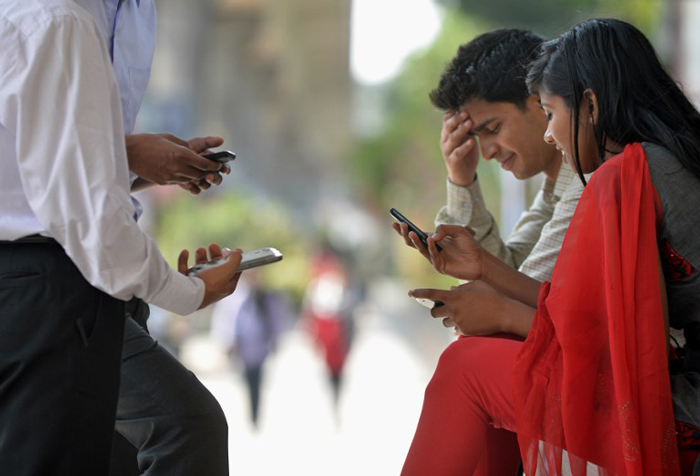 Frustration nationwide
Call drops have frustrated mobile phone users across India
The govt and telecom operators blame each other for poor service
Pass the buck
Telcos say they need more spectrum
Govt wants them to upgrade infrastructure
More in the story
Will TRAI\'s Re 1 fine improve the situation?
What do the stakeholders say
Varsha Sahay, a 22-year-old student from Patna, was on a telephonic interview with the human resource department of a management college in Bengaluru, when the line suddenly went cold. It was a frustrating few minutes for her and the interview could be completed only after three attempts.
Somaditya Mukherjee, a marketing professional at a Mumbai consultancy has a similar complain. He was being interviewed for a job by the vice-president of a company when the call dropped as his car approached the Bandra Flyover. Mukherjee could reconnect after five anxious minutes and finally bagged the job, but he still recalls the episode with anger.
Also read - Call drop situation improving in Delhi, reveals DoT study
In Delhi, Anupam Kumar, the finance head of a business conglomerate, had to shift out to a different locality because of a patchy telecom network.
Call drops has turned into a menace in India that almost all mobile phone user can relate to. So bad is the situation that as many as a crore users changed their mobile phone service provider last year.
Telecom Minister Ravi Shankar Prasad took a tough stand on the issue. After several warnings to the telecom companies, he directed Telecom Regulatory Authority of India (TRAI) to introduce a penalty on errant operators.
Accordingly, from 1 January users would be compensated Re 1 for every dropped call, up to three calls a day. Postpaid subscribers would be compensated in their next bill. Service providers would also have to send dropped call details to subscribers within four hours via text messages.
If the situation does not improve, the regulator would review the guidelines after six months.
Telcos see red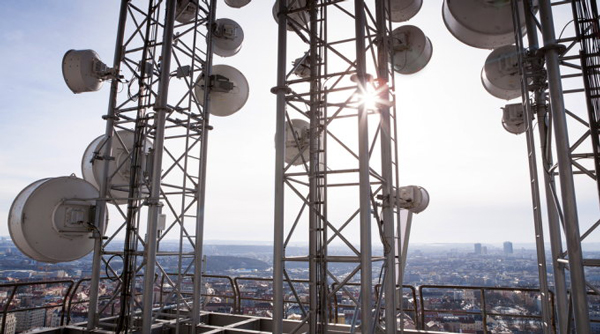 Cellular Operators Association of India (COAI) and Association of Unified Service Providers in India (AUSPI) have already appealed to the Delhi High Court for a stay on TRAI's compensation policy. COAI has argued that the regulator isn't empowered to grant compensation to subscribers.
The telecom operators actually blame the government for call drops. COAI has repeatedly said the government has not provided telecom operators with enough spectrum - the airwaves that carry mobile signals.
An average 12-15 MHz spectrum is available to operators in India, whereas the international average is 45-50 Mhz, according to COAI.
What the government says
The telecom ministry has maintained that there is no shortage of spectrum in the country. The government has allocated 470 Mhz of new spectrum waves to telecom companies in the past one year, but there has not been any improvement in the quality of service.
According to the government, telecom operators have not invested enough in infrastructure.
Also read - Tired of bad network? You may soon get paid Re 1 for every call drop
According to industry estimates, the number of mobile consumers has jumped to 97 crore in 2015 from 57.4 crore in 2010. Compared to the 66% increase, the number of mobile towers has gone up only 33% in the same period.
In the past 3-4 years, health activists have increasingly opposed installation of mobile towers in residential areas. Some 186 mobile sites were pulled down in Delhi in three years due to opposition from resident welfare associations. In Mumbai, the number was around 120.
Lack of funds
The debt of telecom companies is expected to more than double in five years through 2018 to Rs 58,900 crore by 2018 from Rs 27,500 crore, according to COAI's 2014-15 annual report.
At $3, average revenue per user (ARPU) telecom operators in India is among the lowest in the Asia-Pacific region. In China it is $9.1, in Malaysia $14.7, in Australia $41.2 and in Japan $41.5.
The penalties may further eat into the revenue of companies.
Where lies the problem
"We cannot deny that operators share responsibility for the poor quality of service. But TRAI's approach is unrealistic and unprecedented anywhere in the world," Mahesh Uppal, a telecom expert, says.
"TRAI failed to make the telecom market to fix call quality. If it had, operators would be forced to improve, else lose out to competition."
The call drops are not a result of spectrum shortage, but faulty base transceiver station (BTS)
The call drops are not a result of spectrum shortage, but faulty base transceiver station (BTS), the instrument that transmits network signals, says BK Syngal, former chairman of VSNL.
"The penalty clause has antagonised the industry. Now both the government as well as the operators will say the matter is subjudice and there would be no action. Instead, the government should have given telecom operators a list of faulty Base Transceiver Station (BTS) or the instrument that transmits network signals."
On the other hand, consumer help-groups are happy with the government's decision. According to them, penalising errant service providers is the only way control them.
" We had been demanding a penalty for a long time. The telecom operators are not ready to invest in the infrastructure and want to only make profits. Now that the government has decided to levy penalty, they will have to improve their services," JK Bhagat, the managing trustee of a Bihar-based consumer group, Sanrakshan says.
MORE IN CATCH - You may dislike the National Herald deal. That doesn't make it criminal: Salman Khurshid
Robots are so mainstream, we're now having sex with them. Say hello to the Sexbot
Keep your nuclear power, Mr Shinzo Abe. We can do without a Fukushima