Dalits and Muslims own 1/4th of Delhi's private economic establishments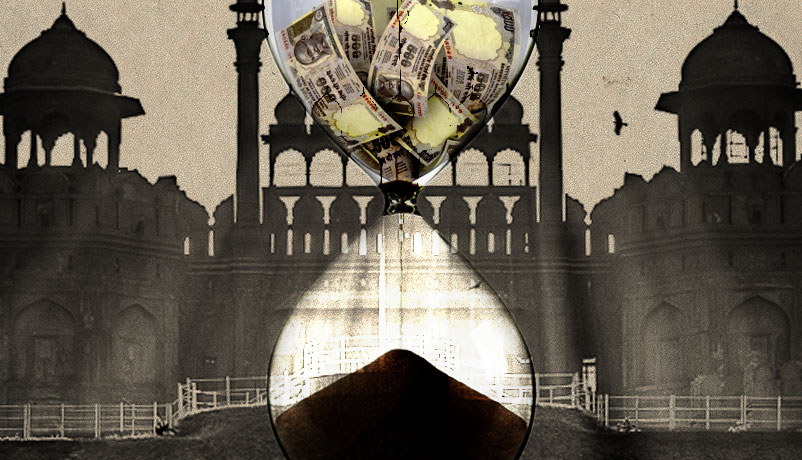 The sixth economic census of Delhi was released this week by Deputy Chief Minister Manish Sisodia. And it has shed light on some interesting aspects of the national capital.
The previous census was released in 2005, and in the intervening decade, the number of economic establishments in Delhi has risen by 15%.
According to the survey, manufacturing and retail trade are the key job drivers in the city, accounting for 54.6% of the total employment.
Read: Six takeaways from the economic survey
Here are some other major findings from the report:
Or more than 1/3rd of all economic establishments (units producing or selling goods and services) in Delhi are engaged in retail trade.
Retail trade excludes 'retail trade and repair of motor vehicles and motorcycles', according to the report.
Manufacturing comes next with 17.8% of economic establishments, followed by transportation and storage at 8.2%, and accommodation and food service activities at 5.4%.
Information and communication resides at the bottom of the list with 1.2% of economic establishments.
The total number of economic establishments in Delhi.
The highest concentration of these units are in central Delhi (150,671), followed by west Delhi (106,726). The lowest are in New Delhi (38,153).
Of these, 12,441 are based in rural areas and 862,867 are based in urban areas.
Also read: Development trickling down? Nope. India still suffers due to exclusion
Total number of people employed in these establishments.
This translates into 3.4 employee per establishment.
Manufacturing employs 1,003,013 people, followed by retail trade (647,499) and the education sector, which employs 141,186.
The lowest number of employed people is in water supply, sewerage and waste management (7,303), followed by arts, entertainment, sports, amusement and recreation (11,986), electricity, gas, steam and air conditioning supply (16,311) and agriculture and allied activities (16,524).
The percentage of establishments that are under the control of the government.
Units run by self-help groups and cooperatives have a lower share than government-controlled establishments, at 0.09% and 0.07% respectively.
Proprietary units have a 90.9% share. This means they are privately-owned and have trade registration.
Most of the proprietary units are engaged in retail trade, while government units are engaged in financial and insurance services.
Interestingly, in the government sector, most persons were employed in 'human health and social work' activities.
Read more: Universities wasting taxpayers' money? No, India is actually improving
The share of Dalits employed in proprietary establishments in Delhi.
Significantly, 11.4% of proprietary establishments in Delhi are owned by Dalits.
In case of Muslims, there is much better parity. Muslims own 13.6% of establishments in Delhi and the share of Muslim employment is 12.4%.
There is no gender parity. Only 8.8% of the total establishments are owned by women.
These 8% women employ about 159,421 people.
In terms of finances, 88.8% of economic units are managed by self-finance, and 7.6% are managed through donations and transfers from other agencies.
Edited by Shreyas Sharma