Centre vs State on farm loan waiver: Arun Jaitley & Co can't escape this wrath of angry farmers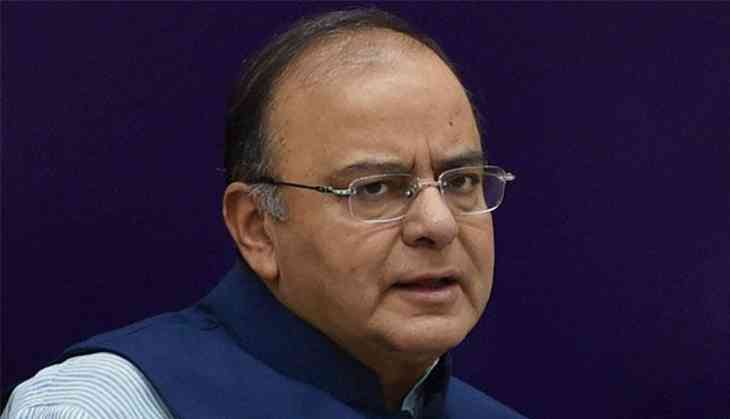 Finance Minister Arun Jaitley is trying hard to escape the flames generated by the fire of the farm loans waiver announced by the state governments. But the way state finances are placed, it looks unlikely that Jaitley, and his government, will escape unhurt.
Last week, after Maharashtra Chief Minister Devendra Fadnavis announced that farmers of his state would get the biggest loan waiver announced till date, Jaitley, in order to clear doubts over 'who foots the bill' stated –
"States which want to go in for farm loan waiver will have to generate funds from their own resources."
To ask states to manage their own resources for farm loan waiver is easier said than done, especially at a point of time when the government is giving the final touches to its plans of writing-off corporate sector loans that amount to about Rs 2 lakh crore out of the total Rs 10 lakh crore of bad loans.
Farmers have already stopped paying
Even before the state governments could think of ways to generate their own resources, many farmers have already stopped repaying their loans.
According to a Times of India report – "The default rate has increased by up to 50% in recent months and farmers have started emptying their bank accounts" – so that banks cannot deduct the money from them.
The moment a farmer's loan becomes a non-performing asset (NPA), it becomes a problem of the Central government. It no longer remains a state government concern.
And even if a state government promises to take up the responsibility of repaying farm loans, it does not guarantee a payment to the bank. A state can default too due to lack of finances.
"The Centre is showing a lack of sensitivity towards the farm loan waiver issues. We need to waive off farm loans not because it is a moral issue but because if a farmer stops serving his loans, he will not get money from banks to sow his next crop. That will be damaging for the whole country in terms of crop yield and it will distress the economy," said Pronab Sen, former chief statistician of India.
Farm loans account for about Rs 10 lakh crore of which, Rs 2.5-3 lakh crore may have to be written off in different states.
States may back out of UDAY
Ujwal DISCOM Assurance Yojana (UDAY) is the financial turnaround and revival package for the electricity distribution sector in India. The success or failure of this scheme will decide whether Prime Minister Narendra Modi will be able to fulfil his promise of providing 24X7 electricity to everyone in the country or not.
Under this scheme, the Centre has convinced different state governments to take over the loans of state discoms and issue bonds against them.
So far of the 22 states that have joined UDAY, 15 states have issued bonds against their power discoms.
The total amount of bonds issuance till March 2017 was Rs 2.7 lakh crore, as reported by Business Standard.
Take for example the case of Uttar Pradesh, which has taken over Rs 39,900 crore of the debt of its electricity distribution utilities. It has issued bonds for a part of this amount.
In the case of a resource crunch, the state government may simply wash its hands off the responsibility of making UDAY successful.
State governments have been winning elections without providing 24X7 electricity all this time, but it would be difficult to win elections with a whole host of angry farmers.
"It is not possible for the central government to leave the states on their own to deal with the farm loan waivers. There are many trade-offs that are involved. Due to farm loan waivers if state governments stop implementing various other projects that are part of the Central government's schemes, directly or indirectly, the Centre will have to pitch in," said Arun Kumar, Professor of Economics at Jawaharlal Nehru University.
Edited by Jhinuk Sen