Bandhan Bank: Largest Initial Public Offering subscribed 42% on opening day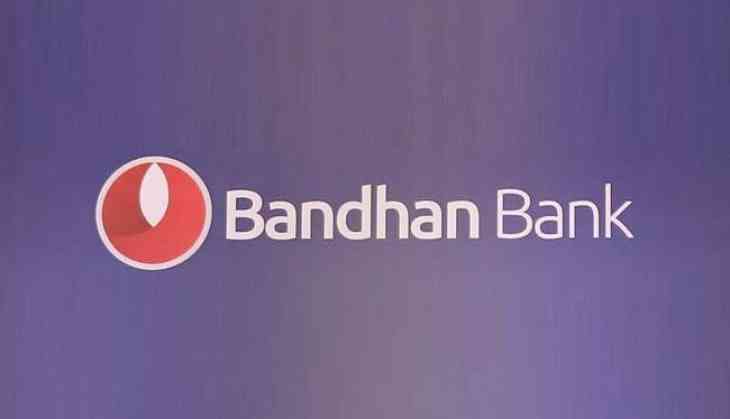 On the opening day with investors bidding for 3.50 crore shares against 8.34 crore shares on offer, Bandhan Bank's initial public offering (IPO) was subscribed by 0.42 times. Qualified institutional buyers bid for 1.26 times, High Net worth Individuals bid for 0.01 times, and Retail investors bid for 0.12 times of the shares reserved for them.

According to data available with the NSE till 5 p.m., the offer of over 8.34 crore shares has received bids for over 3.5 crore shares.

The lender had set a price band of Rs 370 to Rs 375 per equity share of face value Rs 10 each and of the total issue size of over 11.92 crore shares, it offered fresh equity shares to the tune of 9.76 crores and an offer for sale of up to 1.40 crore shares by the International Finance Corporation (IFC) and 75.65 lakh shares by IFC FIG Investment Company. Anchor investors were allotted 3.57 crore shares at Rs 375 per share.
The investors who were allotted during the anchor allotment were Abu Dhabi Investment Authority, HSBC, UTI, ICICI Prudential Life, DSP Blackrock and Blackrock India Equities among others. Bandhan Bank's is the biggest issue by a local bank. The IPO comprises of a fresh issue of 9.76 crores and an offer for sale of 2.16 crore shares.
Also Read: Introducing 'wheelchair accessible' routes in Google Maps
At present Bandhan Bank offers a variety of asset and liability products and services designed for micro banking and general banking. Bandhan Bank's asset products consist of retail loans including a substantial portfolio of micro loans, as well as micro, small and medium enterprise loans and small enterprise loans. As of December 31, 2017, 96.49% of Bandhan Bank's gross advances were in the priority sector lending category. Bandhan Bank's liability products consist of savings accounts, current accounts and a variety of fixed deposit accounts.

Bandhan Bank's current account and savings account deposits together stood at Rs 8,401 crore as on December 31, 2017. The bank has a CASA ratio of 33.22%. As on December 31, 2017, the bank's total deposits and gross advances (including IBPC/Assignment) stood at Rs 25,293 crore and Rs 24,364 crores, respectively.