At Rs 150 cr, Mallya's Kingfisher House finds no taker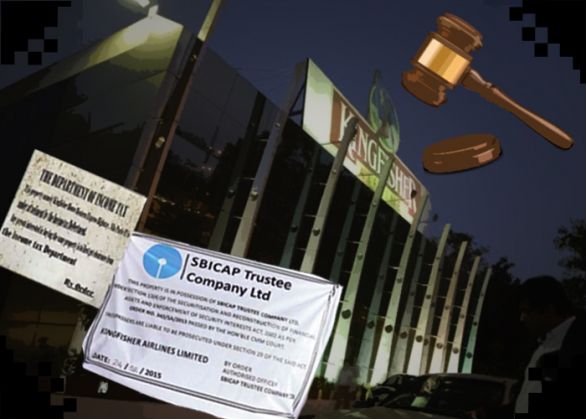 It seems all the good time isn't yet over for the King. A day after Finance Minister Arun Jaitley assured the country that banks will recover every single penny from Vijay Mallya who fled the country last week, a consortium of banks could not auction Kingfisher House, the head quarters of the defunct Kingfisher Airlines, in Mumbai on Thursday.
Meanwhile, sources said, Mallya has written to the Enforcement Directorate (ED) to give him time until the first week of April to return to India to present himself for questioning.
The consortium of 17 banks led by SBICAPS Trustee, a subsidiary of SBI Caps tried to recover part of the loan from Mallya by an e-auction of Kingfisher House. The base price was fixed at Rs 150 crore.
Also read: Liquor baron Vijay Mallya flees to London. Can India get him extradited?
The auction was conducted as per the provisions of the Securitisation and Reconstruction of Financial Assets and Enforcement of Securities Interest Act (Sarfaesi), 2002. However, the property could not be sold as there was no bidder.
Located near the domestic airport at Vile Parle, Kingfisher House has a built-up area of more than 17,000 sq ft. The auction was being conducted on e-auction platform Auction Tiger. After banks pronounced Mallya a wilful defaulter, the consortium attached the property in February last year. Owing to huge losses and ever-increasing liabilities, Kingfisher was grounded in 2012.
Amid a row over banks' non-perfoming assets worth several crores and the building-up of a public mood against defaulters, Mallya hit the headlines when he sneaked out of the country earlier this month.
Also read: King on the run: did Vijay Mallya leave India without repaying his debts?
The act mocked as the 'Art of Leaving' was a major hurdle in banks' efforts to recover over Rs 9,000 crore due from Mallya. The difficulties of Mallya have grown recently when the ED registered a case of money laundering against him, based on various FIRs registered by the Central Bureau of Investigation during last year.
Currently the ED is investigating the financial set-up of Kingfisher Airlines. The airline, among several others, is facing a probe by Serious Fraud Investigation Office (SIFO) for allegedly inflating the brand value of the company to several thousand crores.
Edited by Joyjeet Das
More in Catch:
Rogue MP! Mallya's membership comes back to haunt Upper House
Vijay Mallya goes on Twitter rant: Slams Arnab Goswami, evokes MP status
Vijay Mallya, known defaulter: Can SBI stop him from fleeing abroad?